Cobalt confirm Maryland Deathfest appearance
Gregory R. Cristman
Erik of Cobalt performing w/ Man's Gin @ BVSXSW 2012 (more by Greg Cristman)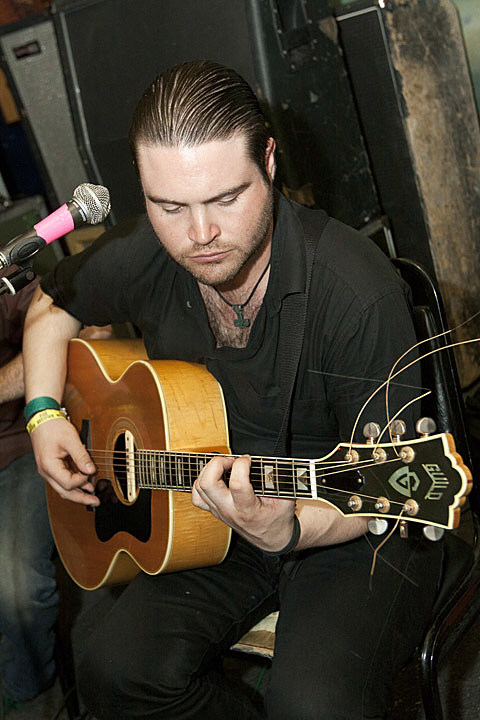 Experimental black metal duo Cobalt have confirmed Maryland Deathfest 2013, their third live appearance ever. The Baltimore showing will be the band's first since releasing the critically acclaimed 2007 release Eater of Birds and the 2010 favorite Gin. So far no details are available, but look for the band to contain members of Erik Wunder's other project, Man's Gin, amongst their ranks.
Man's Gin is currently working on the follow-up to their 2010 release Smiling Dogs via Profound Lore.
Maryland Deathfest returns for 2013 at Sonar.... sort of.
Check out video of one of Cobalt's only shows to date below, close to eight years ago.

---