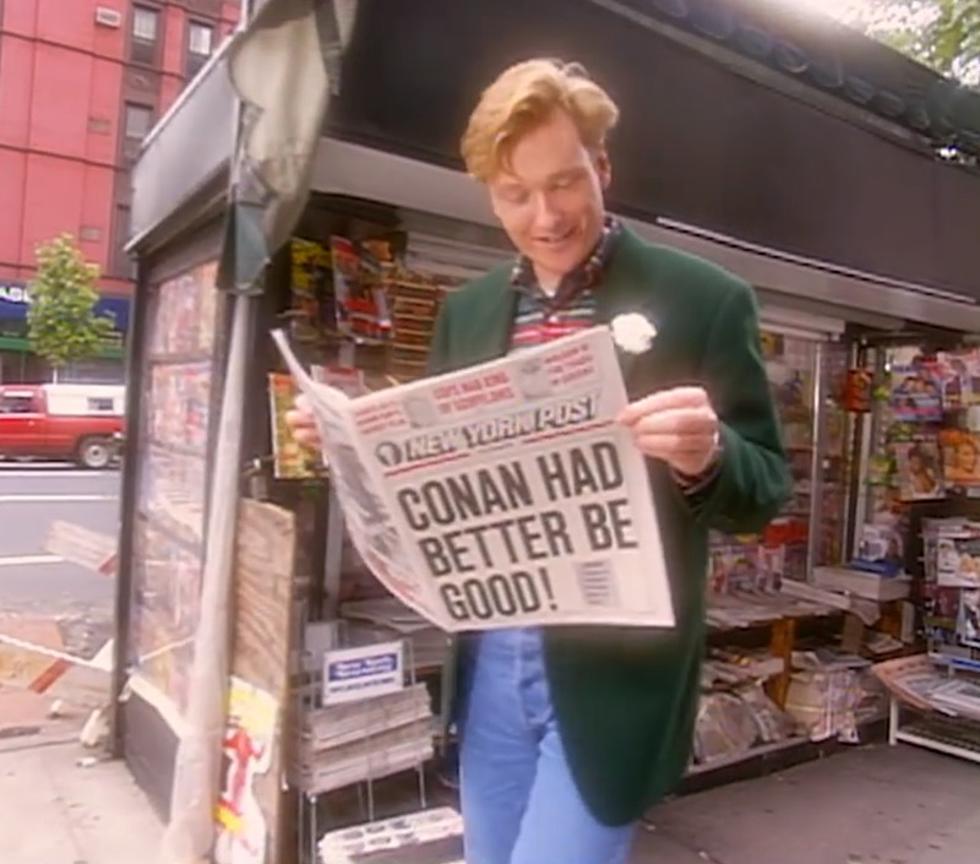 Conan O'Brien launching online archive of classic 'Late Night' (watch his NBC debut)
There's a lot going on in Conan O'Brien's world. Starting in January there are big changes coming to his TBS show: it's only going to be a half an hour, will focus even on comedy, and that means, sadly, no more musical guests. "Since I inherited my Late Night show in 1993, TV has changed exponentially. I'd like to think I have evolved with many of these changes, but now it's time to take the next leap," O'Brien wrote in a press release. "A half-hour show will give me the time to do a higher percentage of the comedy in, and out, of the studio that I love and that seems to resonate in this new digital world. It's still going to be me hosting a very silly show, but I want segments on my half-hour program to link to digital content, deepening the experience for my younger fans, and confusing my older ones."
It will be sad to lose the musical guest aspect of the show, as his NBC show was the first national television exposure for a lot of lesser-known bands. While some of that footage has be uploaded to YouTube, you'll soon be able to watch a lot more classic Late Night with Conan O'Brien as, in honor of the show's 25th anniversary, they're making an online archive that Conan says "has just about everything I've ever done in late night." If you've missed Masturbating Bear, the NBC Peacock, Amy Poehler as Andy little sister and other classic bits, they'll soon be available to watch in 2019. With this announcement, which you can watch below, Conan put up the entire first episode of Late Night with Conan O'Brien, which originally aired September 13, 1993. Watch that below.