Connan Mockasin has a new video, announces 2014 tour dates +++ belated pics from Mexican Summer Five
Connan Mockasin @ Mexican Summer Five

Quirky New Zealander Connan Mockasin's second album, Caramel, was released last week (11/12) via Mexican Summer. Gooey and sweet like it's title, Caramel trades the spacey guitar grooves of Mockasin's alluring debut for lo-fi R&B slo-jams a la Ariel Pink (or Barry White). You can stream the whole record via Rdio and check out his brand new video for single "I'm That Man, That Will Find You" below.
He made his North American live debut last month in NYC at the Mexican Summer Five festival. Wearing a beige robe/sweater thing and with his uber-blonde hair, Connan looked a bit like he was from outer space (or the Shire) but, appearances aside, wasn't that eccentric on stage. There were more songs from the first album, from what I recall, but I remember thinking the new stuff gelled a little more live than on Caramel, and he and his band sounded terrific in the cavernous Pioneer Works. We've got a belated set of pictures from that performance in this post, and will have the rest of Day 2 of Mexican Summer Five up sometime soon.
Connan Mockasin will be returning in the new year, for a short run of North Amercian dates that include two in NYC: January 9 at Mercury Lounge and January 10 at Rough Trade (who named Caramel their #14 LP of 2013). Tickets for Mercury Lounge are currently on AmEx presale and both NYC shows go on regular sale Friday (11/22) at noon.
All tour dates are listed, along with the new video and more pics from Mexican Summer Five, below...

---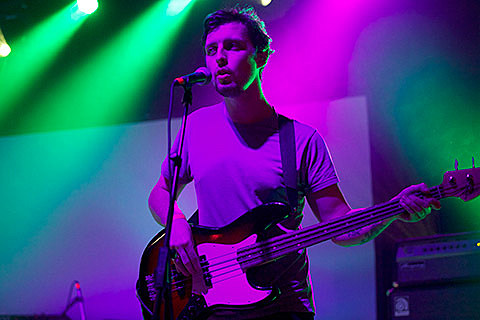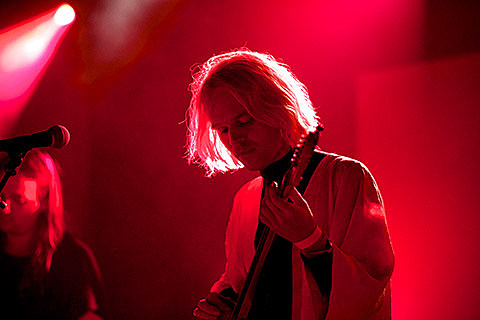 Connan Mockasin - 2014 Tour Dates
1-9 New York, NY @ Mercury Lounge
1-10 Brooklyn, NY @ Rough Trade
1-11 Philadelphia, PA @ Making Time at Voyeur
1-13 Toronto, ON, Canada @ The Drake
1-15 San Francisco, CA @ Bottom of the Hill
1-16 Los Angeles, CA @ Echo