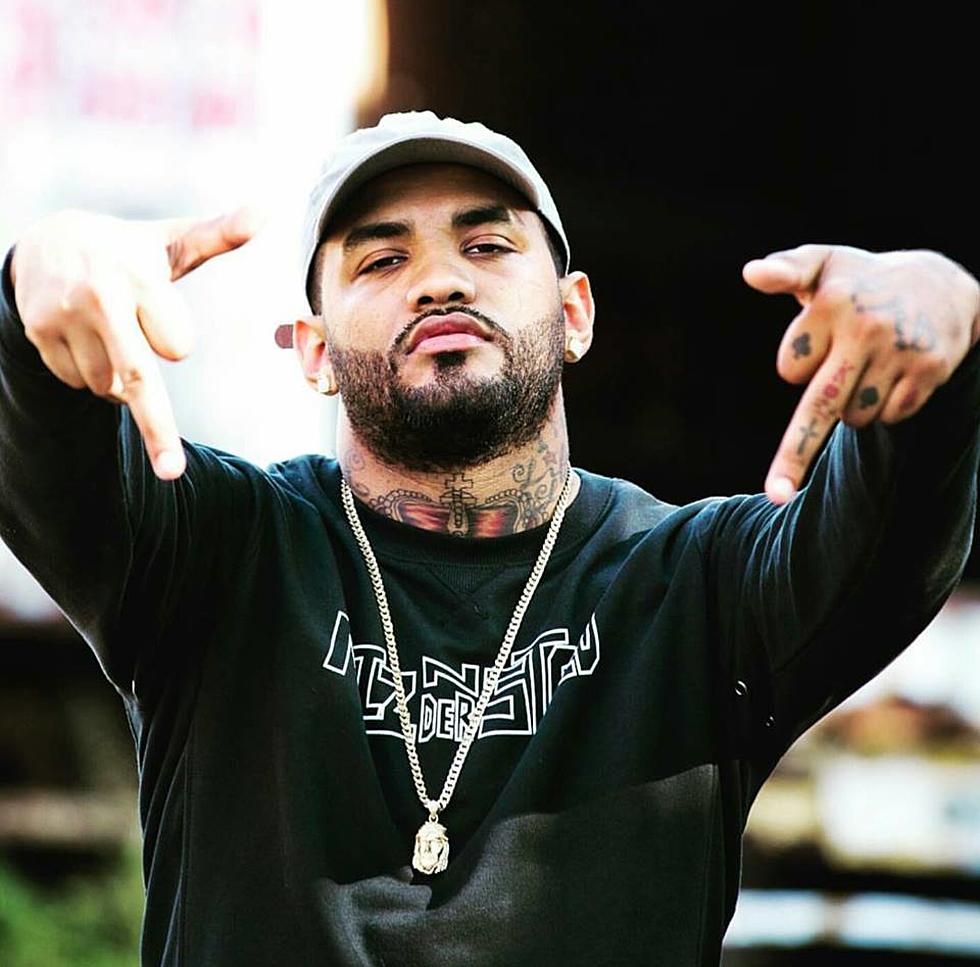 controversial "I'm Not Racist" rapper Joyner Lucas announces tour
The song and the video is based on [the] faulty premise [...] that white people's race-related gripes and black people's race-related gripes are equal—equally justified and deserving of equal time and attention. They are not. There is no conversation that needs to happen between the races in order to create some measure of truce and racial conciliation. The only conversation that can do that is white people talking to other white people to try to find a way to be less awful to black people. (Also, saying "Hey, stop discriminating against and hating and killing us" is not asking for a truce. Just for them to stop doing what they're doing so we can breathe.)
Joyner has more recently been in the news for his remix of Lil Pump's "Gucci Gang," on which he disses Lil Pump himself. "What's a lil pump to a rocket flame? Turn your pink dreads into pocket chains," he raps. You can listen below.
Joyner has also now announced a tour with Dizzy Wright, who released two new albums in the past few months, The Golden Age 2 and State of Mind 2. The tour includes a NYC show on February 16 at Gramercy Theatre. Tickets for that show go on sale Thursday (12/7) at 10 AM with Live Nation/Music Geeks presales starting Wednesday (12/6) at 10 AM. All dates are listed below.
Along with the Joyner Lucas video and Lil Pump remix, watch the video for Dizzy Wright's "Outrageous" (ft. Big K.R.I.T.) from The Golden Age 2, below.
Joyner Lucas / Dizzy Wright -- 2018 Tour Dates
Jan 23, 2018 House of Blues San Diego, CA
Jan 24, 2018 El Rey Theatre Los Angeles, CA
Jan 26, 2018 Fremont Theater San Luis Obispo, CA
Jan 27, 2018 The Catalyst Santa Cruz, CA
Jan 28, 2018 Slim's San Francisco, CA
Jan 31, 2018 Hawthorne Theatre Portland, OR
Feb 01, 2018 Neumo's Seattle, WA
Feb 03, 2018 Fortune Sound Club Vancouver, Canada
Feb 06, 2018 HiFi Music Hall Eugene, OR
Feb 07, 2018 Knitting Factory Boise, ID
Feb 08, 2018 The Complex Salt Lake City, UT
Feb 09, 2018 Cervantes' Ballroom Denver, CO
Feb 10, 2018 Aggie Theater Fort Collins, CO
Feb 12, 2018 The Cabooze Minneapolis, MN
Feb 13, 2018 Bottom Lounge Chicago, IL
Feb 14, 2018 MAGIC STICK Detroit, MI
Feb 15, 2018 Velvet Underground Toronto, Canada
Feb 16, 2018 Gramercy Theatre New York, NY
Feb 17, 2018 Union Stage Washington, DC
Feb 21, 2018 The Loft Atlanta, GA
Feb 22, 2018 The Beacham Orlando, FL
Feb 23, 2018 Vinyl Music Hall Pensacola, FL
Feb 25, 2018 White Oak Music Hall Houston, TX
Feb 26, 2018 Trees Dallas, TX
Feb 27, 2018 Sunshine Theater Albuquerque, NM
Feb 28, 2018 School of Rock Tempe, AZ