Converge, Black Breath, Lewd Acts & Touche Amore played Santos Party House – pics & setlist
All of the support impressed as well. Heavily favored (by me) rookies Black Breath where crusty and powerful, seemingly winning over the mostly unfamiliar audience. With a guitar tone that recalled Uffe Cederlund and a bassist that looked like a younger Dave Chandler the band opened their hardcore informed SDM attack with "Black Sin (Spit On the Cross)". I was stoked.
It was my second experience with Lewd Acts with the last taking place in the infinitely smaller Charleston (with Graf Orlock), and the band definitely benefited from a large stage and a tight crowd. Vocalist Tylure jumped into the audience a number of times, sang from the pit, bowled over audience members, swung mics at the front row and, on two occasions, lept 10 - 15 feet into the unsuspecting crowd. The set ended with Tylure collapsing at a fire door after crawling across the room (he was fine). Stage antics aside, the instrumental postion of the band has the material to back up their singer's misanthropy.
Touche Amore spent a good portion of their set thanking the crowd and Converge for the show that they were clearly excited to play. Their enthusiasm showed, as the Cali band delivered a killer set that was as energetic as their Red 7 apperance, though without the crazy stage dives. Look out for these guys.
Tons of pics from the show, including Converge's set list, below...

--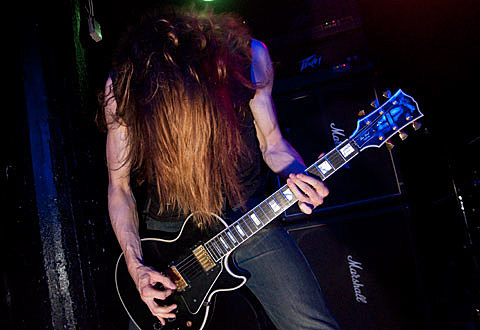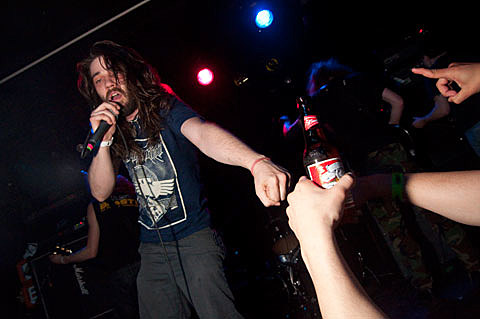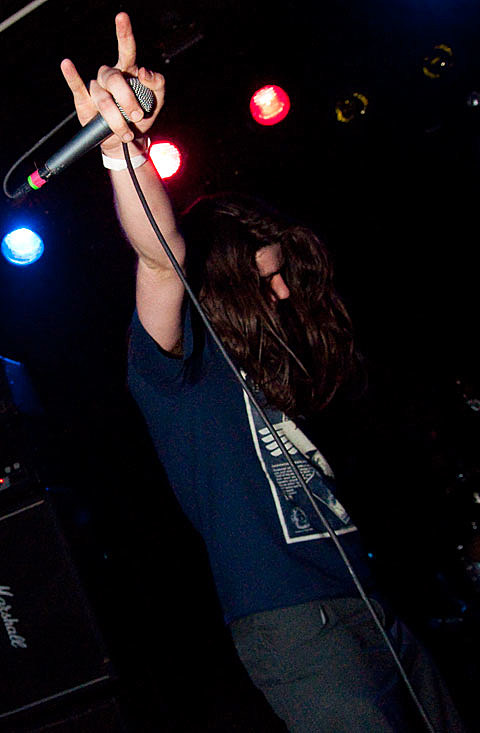 Touche Amore by Paul Birman
Converge... by Paul Birman