Converge, Touche Amore and Krallice played House of Vans (pics & video)
Changes in alcohol policy at House of Vans last night (8/24) kept the free suds (and liquor) barricaded and out of the show area, but it doesn't really matter when you have a band like Converge on stage; people tend to migrate their way. The highly influential live juggernaut headlined the seasonal (?) venue with help from California screamo-ers Touche Amore and NYC black metal giants Krallice. The sound is never ideal at the concrete and steel venue, but it kind of doesnt matter.
"Guys, we haven't even started yet!" Converge guitarist Kurt Ballou snickered moments after taking the stage, reacting to the moshing masses before a single note was played. The Massachusetts band then tore through material from their landmark Jane Doe, as well as faves from No Heroes, Axe to Fall, and even their recent split with Dropdead (out now on Deathwish).
Converge got the kids moving, but if there was a band that could prime them for the madness, it is Touche Amore. The band's heartfelt lyrics and post-hardcore spazz is highly energetic live and when vocalist Jeremy Bolm jumped into the photo pit to sing along with the audience, you could see the crowd get even more insane; the crowd surfing and climbing bodies increased tenfold.
Krallice opened the show at the XL venue, a stark contrast to recent experiences in intimate rooms like Union Pool (like they will play on 9/17), The Studio at Webster Hall, and many smaller rooms across the city. The four-piece adapted their pummeling live show appropriately despite any previously-mentioned sound issues.
More pictures and video from the show, and Converge's setlist, below...

--

Krallice - Telluric Rings | NYC @ House of Vans | 24 Aug 2011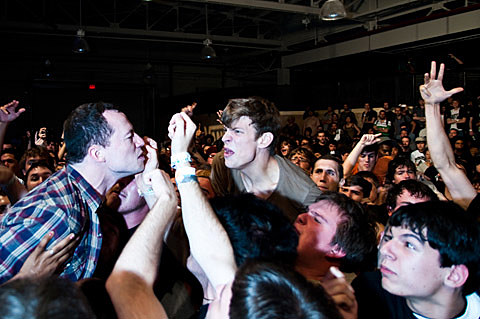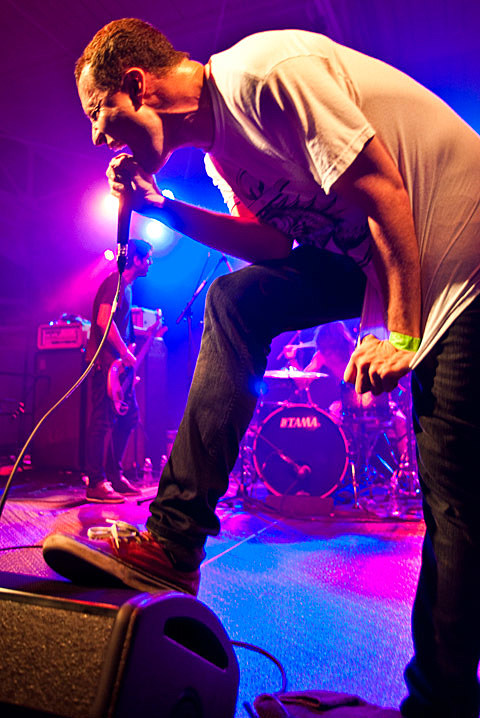 Touche Amore | NYC @ House of Vans | 24 Aug 2011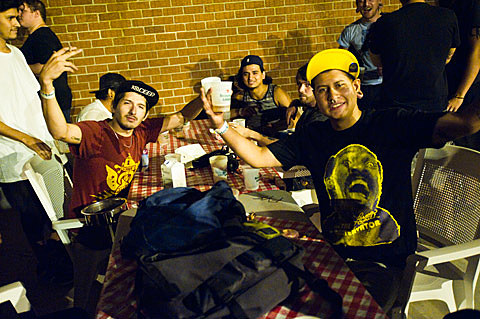 Converge | NYC @ House of Vans | 24 Aug 2011

CONVERGE at House of Vans 8/24/11
Concubine
Dark Horse
Heartache
Hellbound
Lonewolves
Runaway
Bitter and Then Some
Reap What You Sow
Cutter
Worms Will Feed/Rats Will Feast
On My Shield
Axe to Fall
Wishing Well
Damages
First Light
Eagles Become Vultures
The Broken Vow
Drop Out
Last Light