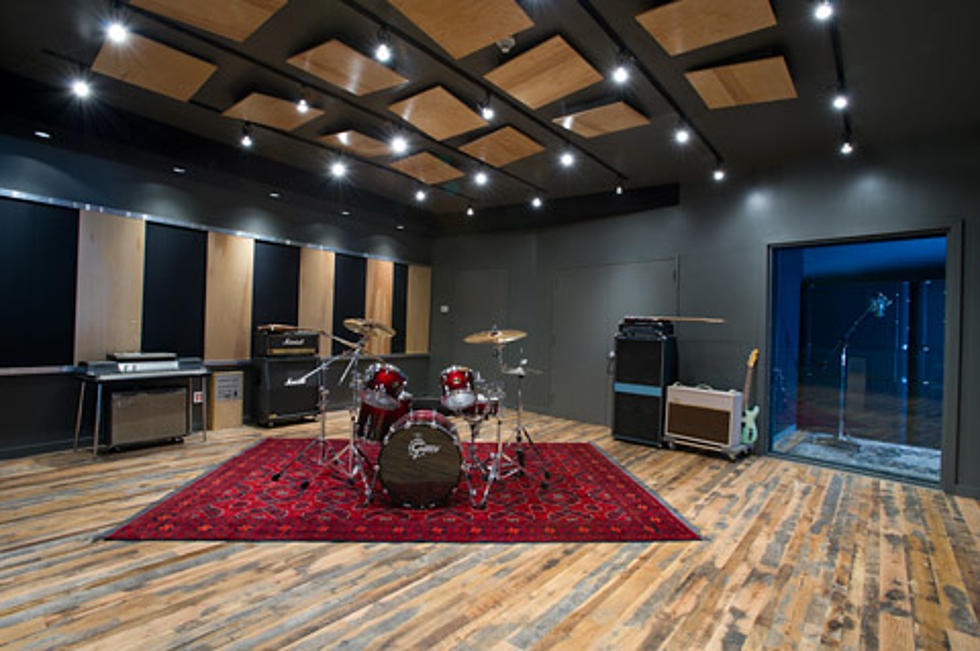 Converse Rubber Tracks studio is now open in Williamsburg
Live Room at Rubber Tracks

Just in time to remind people that Vans is not the only sneaker with a new presence in Brooklyn...
Converse Inc. announced the official opening of Converse Rubber Tracks, a new state-of-the-art recording studio in Brooklyn, NY. Converse Rubber Tracks will provide dedicated artists of all genres the opportunity to record their original music in a high quality studio alongside a team of experienced engineers at no cost. Converse Rubber Tracks is providing a new platform for musicians by helping them overcome one of the biggest hurdles in their career -- affording studio time.

...Converse will support the local New York music scene with the first round of emerging bands set to record at Converse Rubber Tracks. Kicking off today [7/13], five emerging New York area bands including the funk/R&B group Aabaraki (Brooklyn, NY), psychedelic rock group Majuscules (Brooklyn, NY), hip/hop funk group G.I.C & Funk Face (Brooklyn, NY), R&B pop artist Andre Henry (New York, NY) and the pop/punk band Super Rocket Car (New Brunswick, NJ) will begin recording at the space. They will work alongside a team of experienced and professional engineers to lay down original music that the artists themselves will retain all rights for.
Along with its famous density of music acts, Williamsburg also has a surplus of recording studios. At least four professional studios operate within four blocks of Rubber Tracks. Converse also had reason to worry about riling the locals.

"It's a scary situation to have people give recording time away for free," says Oliver Straus, owner and chief engineer at Mission Sound Recording. He says [the marketing company who helped Converse set up the Studio] Cornerstone approached him a couple years ago with the idea of running the operation out of his studio on Powers Street. But as Rubber Tracks took shape as a stand-alone facility, he says, "there were many assurances that this would not be an adversarial thing."

In fact, Mr. Straus expects to generate some business from Rubber Tracks. Mission Sound is one of the local studios that may be offered overflow work from Rubber Tracks.
More below...

--
MORE from the Converse press release...
"Knowing how hard it is to make a living as a musician and the amount of money it takes to get into a studio of that caliber, it's unbelievably generous for Converse to provide it for free," said Ra Ra Riot indie rock band member and Brooklyn resident Rebecca Zeller. "Coupled with the fact that artists retain all rights to their music is a testament to Converse."

Every artist entering the studio will be afforded the unique opportunity to record their original music using state of the art equipment and instruments supplied solely by Guitar Center...

...This summer, in addition to giving musicians the chance to record in a state-of-the-art environment, Converse Rubber Tracks will also host the GRAMMY Foundation®'s annual GRAMMY Camp®. Held for the past six years in Los Angeles, the program is expanding to the East Coast to reach a broader range of students. This summer, GRAMMY Camps are being held in Los Angeles from July 9 -18 and Brooklyn from August 2 - 8 at Converse Rubber Tracks.
The bands recording there now applied last year. Registration is currently closed, but keep an eye out in the future for a chance to record for free.