Corn Mo releases 'Arya'; Game of Thrones releasing an app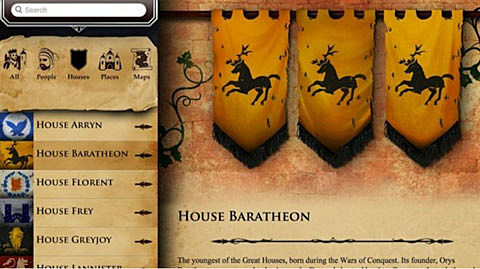 The uniquely talented Corn Mo (who drunkenly threatened to beat me up one New Year's Eve because I touched something on stage during a very drunken Mr. Brownstone show that he was playing Axl Rose at), has released "Arya", a free song on his Bandcamp that you can stream below. Those worried about spoilers take note: the track was inspired by A Clash of Kings.
Speaking of A Clash of Kings, Mashable just exclusively announced that "The George R. R. Martin's series is about to get an official companion app to help you stay on top of what's what."
The "A World of Ice and Fire" app ($1.99) for iOS users will launch Tuesday, providing profiles of 540 characters and 380 places from castles to towns and major houses, along with interactive world maps. A free version of the app is also available, which gives details on only the eight major characters from the first book. Companion guides for books two, three, four and five cost $0.99 each or you can purchase complete access for $4.99.

The apps also feature anti-spoiler functionality, so it provides information only up to where you are in the book.