Corrosion of Conformity played Highline Ballroom w/ Keelhaul & Today is the Day — pics, video, more dates & stuff
CoC

The Animosity lineup of Corrosion of Conformity played all of their Animosity LP at Highline Ballroom on Sunday (10/10) with one-off help from Today is The Day, Keelhaul, and The Ghosts of Saturday Night (who I missed). The three piece headliner (Mike Dean/Reed Mullin/Woody Weatherman) ripped out jams from the fave LP while sprinkling in new material along the way. Look for that soon on Southern Lord.
Today Is The Day is currently writing new material for their forthcoming LP on Black Market Activities/Metal Blade Records. The band now features Ryan and Curran of Wetnurse in addition to TITD mastermind Steve Austin.
In related news, Wetnurse will play Fontana's on 10/23 with Powerglove, Meek is Murder, Pack of Wolves, Batillus, and The Binary Code. The show kicks off at 4PM, 3 hours before the kick off of the Official BV-BBG showcase at Union Pool with The Body, Cough, Inter Arma, and Royal Thunder. The Fontana's show is one of two for presenters MetalSucks & 1000 Knives who are also bringing A Life Once Lost, Baptized in Blood, and Carbomb to Europa on 10/20 (tickets).
Keelhaul is done opening for CoC dates for now, and will hit the road next weekend for a string of dates with Russian Circles and Call Me Lightning (none in NYC). Those tour dates, as well as more pictures and video from Highline are below...

--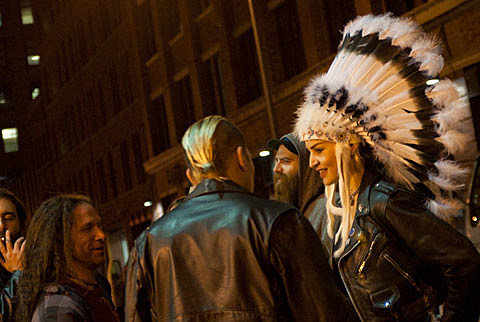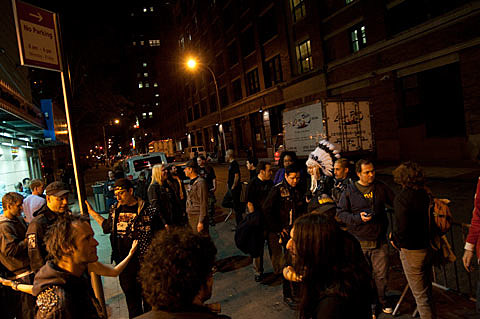 Keelhaul | NYC @ Highline Ballroom | 10 Oct 2010

Today Is The Day - The Man Who Loves To Hurt Himself

Corrosion Of Conformity - Intervention / Technocracy

TODAY IS THE DAY - Setlist 10/10/10
In the Eyes of God
Going to Hell
Spotting a Unicorn
Possession
The Color of Psychic Power
Free at Last
I.E.D.
Mother's Ruin
Temple of the Morning Star
Pinnacle
Willpower
The Kick Inside
The Man Who Loves to Hurt Himself
Axis of Eden
--
KEELHAUL - 2010 TOUR DATES
Oct 16 2010 Off Broadway Nightclub St. Louis w/Russian Circles, Call Me Lightning, MO
Oct 17 2010 Conservatory w/Russian Circles, Call Me Lightning Oklahoma City, OK
Oct 18 2010 Sunshine Theater w/Russian Circles, Call Me Lightning Albuquerque, NM
Oct 19 2010 Plush w/Russian Circles, Call Me Lightning Tucson, AZ
Oct 20 2010 Chasers Nightclub w/Russian Circles, Call Me Lightning Scottsdale, AZ
Oct 21 2010 Casbah w/Russian Circles, Call Me Lightning San Diego, CA
Oct 22 2010 Meatheads w/Russian Circles, Call Me Lightning Las Vegas, nv
Oct 23 2010 Spaceland w/Russian Circles, Call Me Lightning Los Angeles, CA
Oct 25 2010 Bottom Of The Hill w/Russian Circles, Call Me Lightning San Francisco, CA
Oct 26 2010 Rotture w/Russian Circles, Call Me Lightning Portland, OR
Oct 27 2010 Neumos w/Russian Circles, Call Me Lightning Seattle, WA
Oct 27 2010 Neumos w/Russian Circles, Call Me Lightning Seattle, WA
Oct 29 2010 The Venue w/Russian Circles, Call Me Lightning Boise, ID
Oct 31 2010 The Marquis Theatre w/Russian Circles, Call Me Lightning Denver, CO
Nov 2 2010 Riot Room w/Russian Circles, Call Me Lightning Kansas City, MO
Nov 3 2010 Mojo's w/Russian Circles, Call Me Lightning Columbia, MO
Nov 4 2010 Locals Only w/Russian Circles Indianapolis, IN
Nov 5 2010 Ravari Room w/Russian Circles, Call Me Lightning Columbus, OH
Nov 6 2010 Blind Pig w/Russian Circles, Call Me Lightning Ann Arbor, MI