Crocodiles played Glasslands & Mercury Lounge w/ Candy Claws (pics), touring w/ Golden Triangle (dates)
photos by Marcus Lauer
Crocodiles are ready to be criticized. The San Diego group takes much of its aesthetic -- black leather, bubblegum melodies, violent guitar effects -- from the Jesus and Mary Chain, and playing shows like the one it did Wednesday night at New York City's Mercury Lounge, the group does the squalling neo-neo-'60s-pop thing without apology.
"Go home and berate us anonymously on BrooklynVegan," lead singer Brandon Welchez said late in the set, name-checking a website known for its colorful reader comments, presupposing a few haters had snuck in among fans of the band. "I know some of you motherf---ers are going to. Do it -- please!"
...The Crocs played just eight songs, many of which came from their recently released sophomore effort, 'Sleep Forever.' During the fuzz tsunami that preceded 'Mirrors,' keyboardist Robin Eisenberg seemed to mimic the organ riff from Del Shannon's 1961 hit 'Runaway,' which the Crocs' DJ, decked out in rocker threads similar to theirs, had played earlier in the evening.-[Spinner]
Crocodiles headlined Mercury Lounge with support from The Girls At Dawn, Reading Rainbow, and Candy Claws on 9/22. They then played Glasslands one night later with Kria Brekken and her husband DJ Avey Tare.
If you missed it, Crocodiles will be back to play Maxwell's on October 26th. The show is the kick-off date for a tour the west coast band is going on with Golden Triangle and Dirty Beaches. The tour leads up to Fun Fun Fun Fest in Austin on November 7th (which Crocodiles are playing, but not their tour-mates). No NYC dates listed at the moment, but maybe they'll add one before Maxwell's (which happens 3 days after CMJ ends) (Golden Triangle will be playing some CMJ shows).
All dates & more pictures from Mercury Lounge (and the place to comment), below...

--
Candy Claws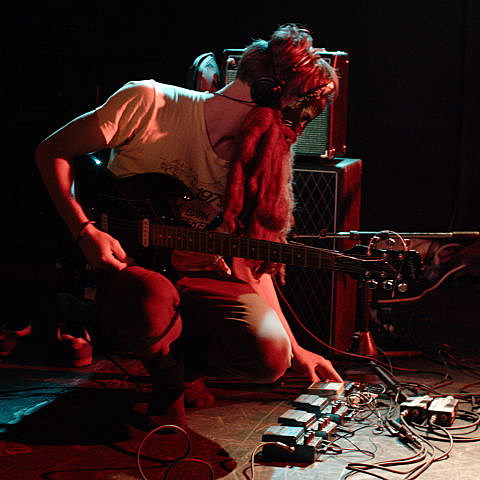 Reading Rainbow
Girls At Dawn
Crocodiles
CROCODILES - 2010 TOUR DATES
Sep 29 2010 Bodega Social Nottingham, Nottingham, UNITED KINGDOM
Sep 30 2010 The Harley Hotel & Bar Sheffield, South York, UNITED KINGDOM
Oct 1 2010 The Other Rooms Newcastle Upon Tyne, Tyne and W, UNITED KINGDOM
Oct 2 2010 The Captains Rest Glasgow, Glasgow, UNITED KINGDOM
Oct 3 2010 Brudenell Social Club Leeds, Leeds, UNITED KINGDOM
Oct 4 2010 Deaf Institute Manchester, Lancashire, UNITED KINGDOM
Oct 5 2010 Hoxton Bar And Kitchen London, London, UNITED KINGDOM
Oct 6 2010 Haymakers Cambridge, East, UNITED KINGDOM
Oct 7 2010 Audio Brighton, Brighton, UNITED KINGDOM
Oct 9 2010 OX4 Festival (The Bullingdon) Oxford, England, UNITED KINGDOM
Oct 13 2010 INSTORE @ ROUGH TRADE EAST London, London and, UNITED KINGDOM
Oct 16 2010 Iceland Airwaves Festival Reykjavik, ICELAND
Oct 26 2010 MAXWELL'S w/ Golden Triangle & Dirty Beaches Hoboken, New Jersey
Oct 27 2010 JOHNNY BRENDA'S w/ Golden Triangle & Dirty Beaches Philadelphia, PA
Oct 28 2010 ROCK AND ROLL HOTEL w/ Golden Triangle & Dirty Beaches DC, Washington
Oct 29 2010 CAT'S CRADLE w/ Golden Triangle & Dirty Beaches Carrboro, NC
Oct 30 2010 THE EARL w/ Golden Triangle & Dirty Beaches Atlanta, GA
Oct 31 2010 BOTTLETREE w/ Golden Triangle & Dirty Beaches Birmingham, AL
Nov 2 2010 THE SOCIAL w/ Golden Triangle & Dirty Beaches Orlando, Florida
Nov 3 2010 GRAND CENTRAL w/ Golden Triangle & Dirty Beaches Miami, Florida
Nov 4 2010 ENGINE ROOM w/ Golden Triangle & Dirty Beaches Tallahassee, Florida
Nov 5 2010 ONE EYED JACK'S w/ Golden Triangle & Dirty Beaches New Orleans, LA
Nov 6 2010 WALTER'S ON WASHINGTON w/ Golden Triangle & Dirty Beaches Houston, TX
Nov 7 2010 Fun Fun Fun Fest Austin, TX