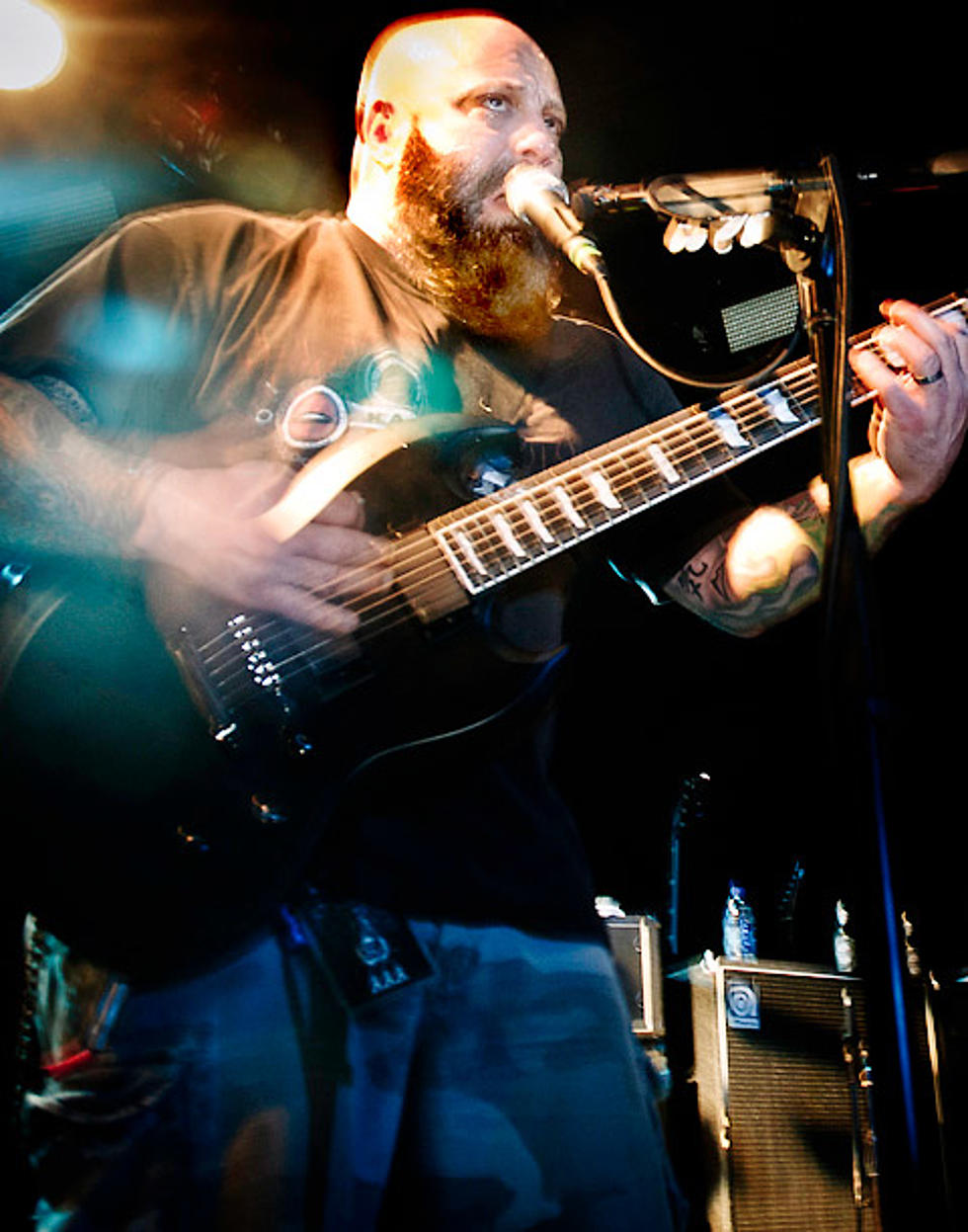 Crowbar & Black Tusk played Santos Party House (pics)
Kirk Windstein of Crowbar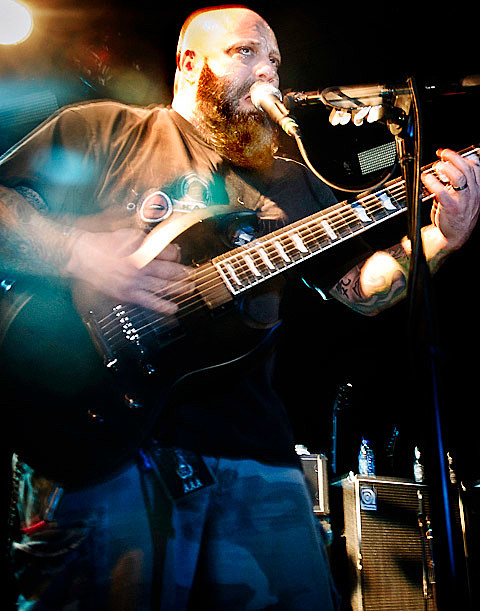 I'm no expert on non-alcoholic beer. So when I see Kirk Windstein of Crowbar (who recently left alcohol rehab) hit the stage with a half-dozen bottles of suds, the mind gets curious. Fortunately, Clausthaler is definitely N/A.
"Let me get some more of that fake shit," Windstein says between songs, gulping it down.
Not to be the fun police or anything, but we need that bear guitar tone around for a while. And we definitely needed it Sunday night at Santos Party House, but it wasn't there, though not for any alcohol-related reasons, but more on that in a second.
Opening acts A Life Once Lost and Primitive Weapons started the show, but I missed them. I arrived in time for a rendez-vous with Black Tusk for the umpteenth time this year. The hard-touring band gave it their all on stage (per usual) but there's no fighting city hall or, to be more precise, a soundman more interested in his laptop. Black Tusk sounds this tinny? Unequivocally, no. The atrocious sound continued on to Crowbar's set, who followed the Savannah trio.
New Orleans juggernauts Crowbar have always had one foot in Sabbath-ian territory, but with sandpaper-y vocals that recall hardcore. As such, NYHC pit bosses were in full effect at the venue, and the mosh pit spiked in intensity for songs like "High Rate Extinction" and the encore of "All I Had (I Gave)". It calmed for tracks from Sever The Wicked Hand, the band's new and six-years-in-the-making effort on E1 due in February 2011, though the new songs seem to have the same gruff melodicism and signature Windstein riff badass-ery; they sound promising.
But they didn't sound good! Despite a killer and exacting set from Kirk & crew, Crowbar was a victim of the tinny sound at the venue. Their trademark low-end thump was noticeably absent from the PA. I eventually moved directly in front of the stage to get more from the backline of "Dime" amps (yes, as in Dimebag Darrell of Pantera), which helped immensely.
With a set heavy on favorites, Crowbar delivered despite the noticable obstacles. Crowbar also filmed a video for "The Cemetary Angels" from the new LP while in NYC. Look for that soon. More pictures from the show below...

--