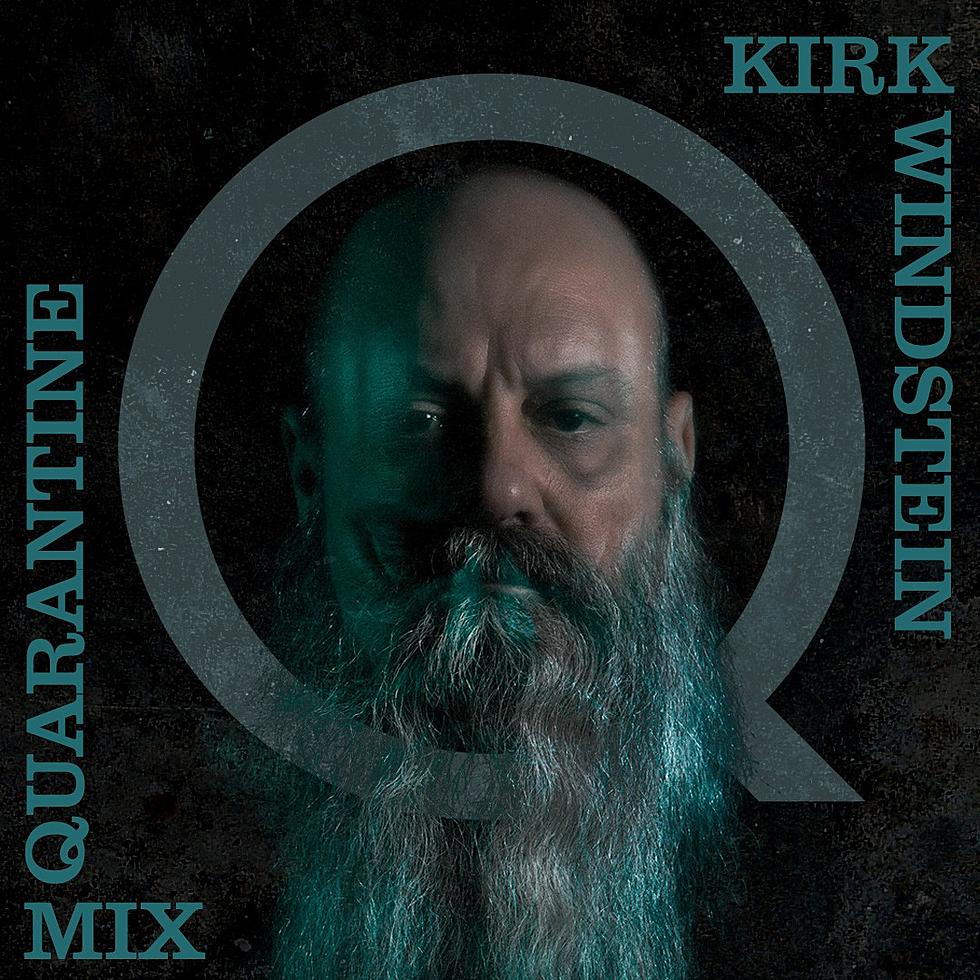 Crowbar's Kirk Windstein made us a playlist of some of his classic metal faves
With the coronavirus outbreak causing many people to stay at home as much as possible, we've been asking musicians what music they're listening to in isolation, and this one comes from Kirk Windstein, who released his excellent solo album Dream In Motion in January, has been working on a new Crowbar album, and who will be reuniting with Down for NOLA 25th anniversary shows so long as those shows still happen (one is Psycho Las Vegas).
Kirk's list is all classic heavy metal and hard rock, and he provided personal anecdotes and other commentary along with each one. Read on for his list...
WHAT KIRK WINDSTEIN IS LISTENING TO
Accept - "Princess Of The Dawn"
This is such a great song off of Restless and Wild which is one of my favorite Accept albums.
Riot - "Swords and Tequila"
Riot is so underrated. This song is a perfect example of how amazing this band was.
Rose Tattoo - "Scarred For Life"
Rose Tattoo really were rock 'n' roll outlaws. They were way ahead of their time in so many ways. I really think if they didn't have such a tough look at the time, they would've had much more commercial success.
Thin Lizzy - "Romeo and the Lonely Girl"
This song is a fine example of Phil Lynott's amazing songwriting and true lyrical poetry.
This is probably the heaviest KISS song ever and one of Ace's best solos
Led Zeppelin - "Tea for One"
I just love this song. It's such a great bluesy rock and roll tune. Presence is one of their best albums in my opinion
AC/DC - "For Those About to Rock (We Salute You)"
AC/DC is the epitome of rock and roll and this song is an articulation of how great they truly are.
Armored Saint - "Reign of Fire"
Armored Saint should have been a huge band in my opinion. This is one my favorite heavy metal songs ever.
First of all I saw Megadeth open for Exciter on the Killing Is My Business tour. "Rattle Head" in my opinion is a perfect speed metal song.
Trouble - "Run to the Light"
Trouble is another heavily underrated band. They have influenced so many bands including Crowbar. I love the vocals guitars and just everything about this band and it was hard to pick a song because I love most of them.
Ace Frehley - "Rip It Out"
Ace is the king!!! This song proves it!!! Enough said!!!
Saxon - "747 (Strangers in the Night)"
Saxon have a great mixture of heavy metal with pop hooks. Please don't confuse what I'm saying when I say pop hooks. They just have hooks to the songs that are so catchy but still so heavy. They continue to rock just as hard as they did when they started out. Much respect to these guys.
Before you go, watch this killer live video of Crowbar back in the day: