Crowded House played Fallon (video) & Bowery w/ David Byrne, Liam Finn, Sharon Finn & Lawrence Arabia (pics)
"Let's get one thing straight: Crowded House isn't a one-hit wonder. Sure, the Australian band is known by '80s music fans for its 1987 hit "Don't Dream It's Over" (and maybe the subsequent "Something So Strong"), but songwriter Neil Finn has actually guided different incarnations of the band through six full-length albums and earned critical acclaim for his solo albums and side projects." [NPR]
You saw the setlist and the video from Wednesday night's show at Bowery Ballroom where David Byrne joined Crowded House and family (Sharon Finn and Liam Finn are both on the tour with Neil). Now here are the pics, along with video from the band's appearance on Jimmy Fallon (they really made the most of their trip here that included three shows at Bowery, and includes one at Wellmont Theatre tonight), below....


Lawrence Arabia (with special guest Liam Finn)...
Crowded House (with special guest David Byrne)...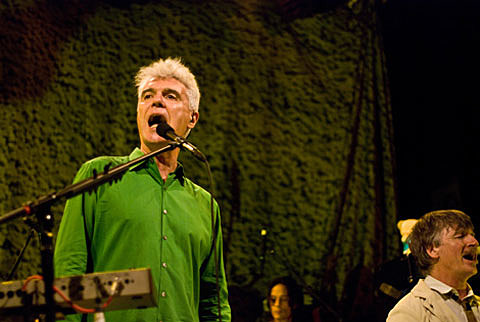 Pictures from the show that happened one night earlier, with all three Bowery Ballroom setlists, HERE.
Crowded House Performs "Don't Dream It's Over"

Crowded House - "Twice If You're Lucky" 7/20 Fallon