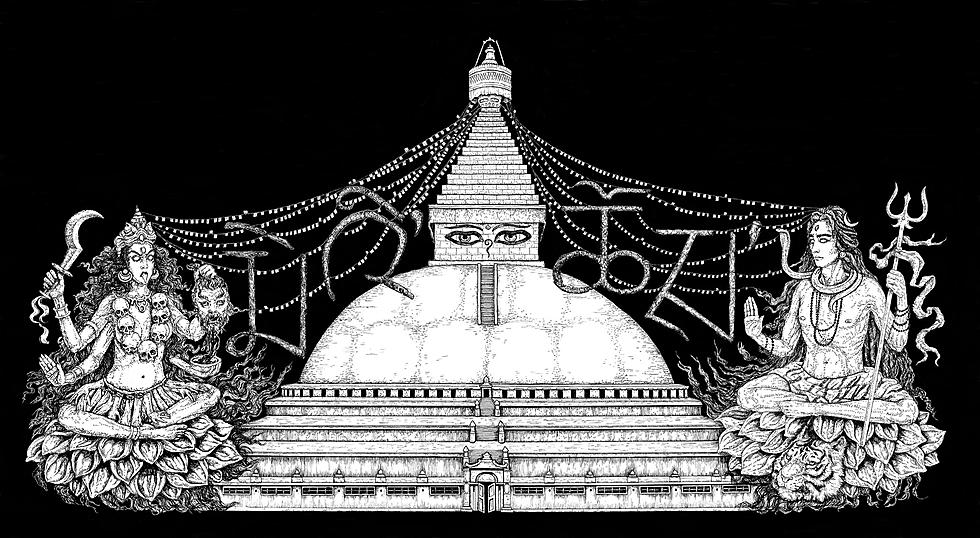 Cult of Fire playing rare US show at Psycho Vegas, prep new double album (stream a track)
Czech black metallers Cult of Fire haven't released a full-length album since 2013's great, Hindi mythology-inspired मृत्यु का तापसी अनुध्यान (though they did put out a live album and some EPs since then), but that will finally change this year. They're set to release a new double album, Moksha / Nirvana, and though the release date is currently TBA, one single is out now and pre-orders are launching this Sunday (2/2) alongside the release of a second single, so stay tuned for that.
The first single is "(Un​)​Clean," and it's a nearly-seven minute song that finds Cult of Fire sounding as atmospheric, melodic, and venomous as ever. Listen and watch the trippy teaser video for the second single below. The artwork above is the new logo for the new album (designed by Dhomth).
Cult of Fire are going on a Europe tour in April and May, and it was also just revealed that they'll finally return to the US to play this year's Psycho Las Vegas, which goes down August 14-16 at the Mandalay Bay Resort and Casino. Full lineup here. Tickets here. As far as we can tell, this will be Cult of Fire's first US show since playing Martyrdoom at Brooklyn's Saint Vitus in 2014 (and possibly only their second ever).