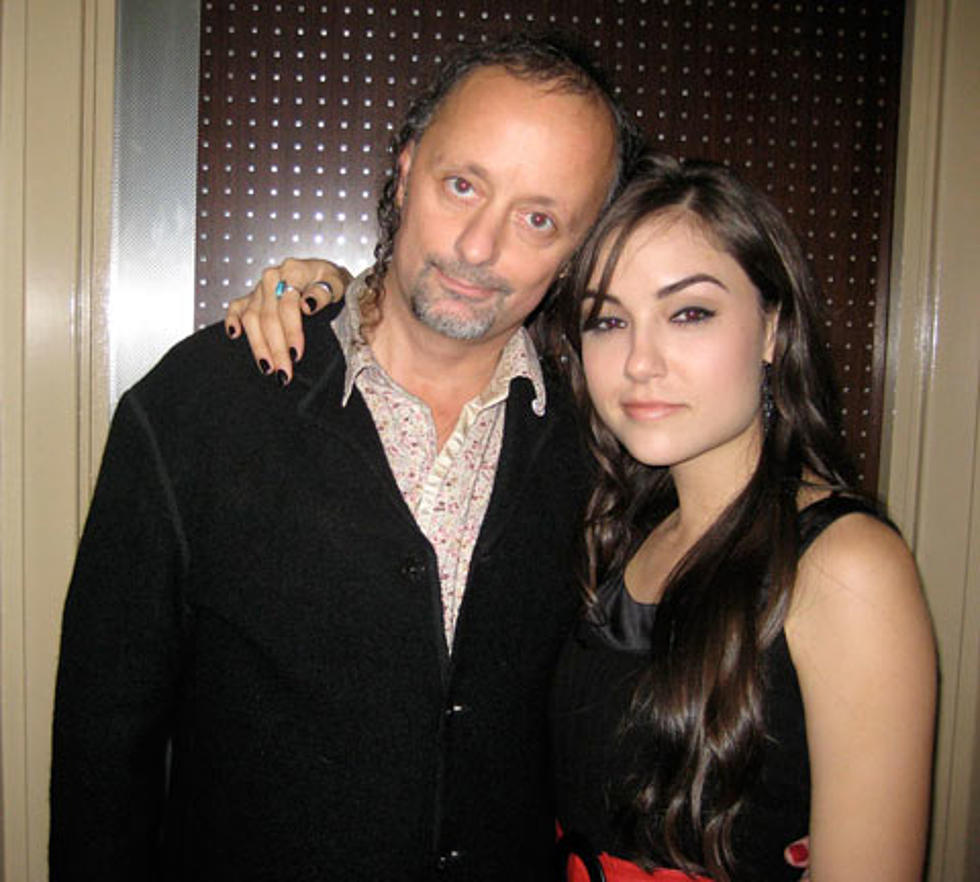 Current 93 played London, promises NYC shows @ Santos
C93's David Tibet with Sasha Grey

S&S: Are you interested in the occult or any other mystical systems? Have you ever experimented with sex magick?

Sasha Grey: Thanks to Jimmy Paige and C93, I became quite fascinated with the writings of Aleister Crowley, and later LaVey. I am sex magic.

S&S: You recently collaborated with David Tibet on Aleph at Hallucinatory Mountain. What was it like working with him?

Sasha: We have an interesting relationship as our lives are drastically different, but there's definitely a subconcious connection that happens between us. I recorded my vocals literally in a few hours, and I was, and still am quite self concious about my music yet I still immensly enjoy the process.
Back in September it was announced that there would be a series of Current 93 shows in April and May in London & NYC. Well, NYC didn't happen, but London did just get two:
"I and all of C93 want to thank everyone who attended the two concerts in London; without you we are nothing. We also want to thank Comus, Simon Finn, Nurse With Wound, Rameses III and These New Puritans for appearing. We were absolutely astounded by all their sets.

Personally, I wish to thank all of C93: Andrew W.K., Matt Sweeney, Keith Wood, James Blackshaw, Stephen Emmel, William Breeze, Baby Dee, Michael Cashmore, Eliot Bates, John Contreras, Andrew Liles, Sarah Dietrich and Alex Neilson. To have Bill Fay appear with us was an experience that was so meaningful for us all; Bill Fay is Divinity! And thank you Sebastian Horsley for introducing us on both nights--I love you!" [David Tibet]
Andrew WK was there, and I'm sure he will be again when the NYC shows actually do happen. That's because David has also announced that "C93 will be playing two or three nights at Santos Party House in NYC [Andrew's club], probably some time between 10-20 October. More details soon. These will be our only US shows this year." Stay tuned for more details.
David Tibet contributed to Baby Dee's recently released A Book of Songs for Anne Marie, out now on Drag City. Baby Dee is touring with Swans.