D-Clone played 177 Stockholm with Perdition and Acheron with Hoax and Zatsuon (pics, video)
D-Clone at Acheron, 10/5/2012

Wild Japanese noise-punks D-Clone played NYC twice over the weekend: the previously discussed Acheron show on Saturday (10/6) with Hoax, Zatsuon, Aspects of War, Sad Boys and Dead Reich, and another unnannounced show the night before (10/5) at 177 Stockholm with Perdition and Afrika. Pictures of D-Clone from 177 Stockhom and D-Clone and Zatsuon from Acheron are below, along with pics of Zatsuon and video from Acheron.
If you missed it, the band will once again destroy NYC at Lulu's in Greenpoint on Thursday (10/11) with support from Perdition, Nomad, Bortgang, and one more TBA.
More pics and video from 177 Stockholm and Acheron are below.

D-Clone at 177 Stockholm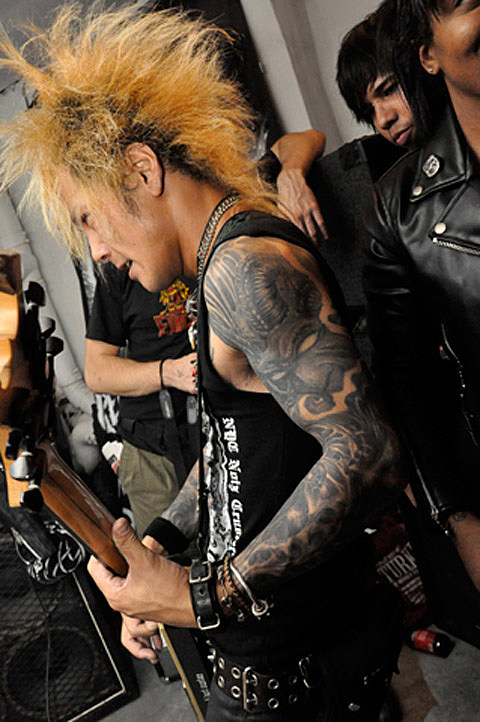 D-Clone soundchecking at Acheron

D-Clone at Acheron