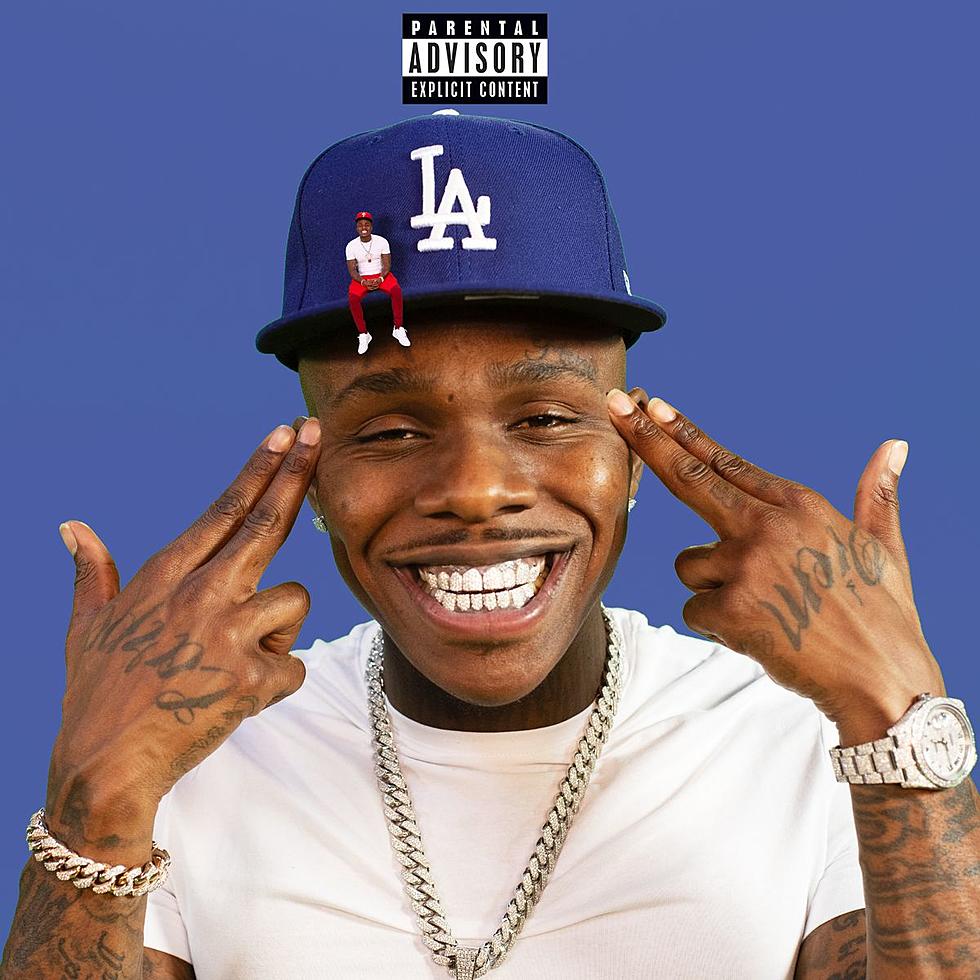 DaBaby releases 'Baby On Baby' project & announces tour
North Carolina rapper DaBaby has been honing his sound and picking up buzz for a few years now (he used to go by Baby Jesus), but he had his biggest breakthrough yet this year with the "Walker Texas Ranger" single. It's the kind of trunk-rattling Dirty South banger that used to dominate Southern rap before modern trap took over, so it feels a little out of step today, but it's an undeniable song no matter what year it is. It comes with a video that looks like some low-budget Western B-movie, and it's as over-the-top and ridiculous as DaBaby is as a rapper. Once you've watched and listened, it's impossible to turn away from. Today, he released his first full-length project (and Interscope debut) since "Walker Texas Ranger," Baby On Baby. It features that song, along with 12 others, and guests include Offset of Migos, Rich Homie Quan, Rich The Kid, and Stunna 4 Vegas. Especially with a guest list like that, it's the kind of album that should appeal to fans of current trap music as much as it should appeal to fans of Trap Muzik. It's really fun -- listen and watch the "Walker Texas Ranger" video below.
DaBaby has also announced the 'Baby On Baby Tour' in support of the new album, which includes a NYC show on April 7 at SOB's (tickets). All dates are listed below.
DaBaby -- 2019 Tour Dates
April 3 – Philadelphia, PA – Voltage Lounge
April 5 – Silver Springs, MD – The Fillmore
April 6 – Rochester, NY – Rochester Main Street Armory
April 7 – New York, NY – SOB's
April 9 – Detroit, MI – The Shelter
April 10 – Grand Rapids, MI – The Intersection
April 12 – Columbus, OH – Venue 614
April 13 – Cincinnati, OH – Roselawn Live
April 14 – Minneapolis, MN – The Pourhouse
April 17 – Denver, CO – Cervantes Masterpiece Ballroom
April 24 – Sacramento, CA – Holy Diver
April 25 – Oakland, CA – Complex Oakland
April 26 – Los Angeles, CA – The Roxy
April 27 – Fayetteville, NC – The Crown Coliseum
April 28 – Richmond, VA – The National
April 30 – Austin, TX – Mohawk Austin
May 1 – Houston, TX – The Secret Group
May 2 – Mobile, AL – Soul Kitchen Music Hall
May 3 – Tampa, FL – Pegasus Nightclub & Lounge
May 4 – Miami, FL – The Hangar
May 5 – Orlando, FL – SoundBar
May 11 – Norfolk, VA – Origami
May 12 – Raleigh, NC – Lincoln Theatre