Dan Deacon was here, played the Museum of Natural History w/ Hesta Prynn (pics & video)
photos by Chris La Putt
"The idea of a Dan Deacon dance party in the space room at the American Museum of Natural History kinda blows my mind." - luke wilhelmi
""keep moving that way. Thats right...everything a/b this is successful!" -dan deacon @ natural history museum" - whitney pettyjohn
Dan Deacon made his presence known in NYC over the weekend. Last night it was the Our Band Could Be Your Life concert at Bowery Ballroom. Saturday was a Brooklyn show at 285 Kent, and Friday was his performance as part of The American Museum of Natural History's "One Step Beyond" series. More pictures and a video from the museum show (which Hesta Prynn also DJ'd), and Dan Deacon & Jimmy Joe Roche's recently-released video for "Hilvarenbeek", and some more tour dates too, below...


Bolt Cutter DJ Peddy Tendergrass
Hesta Prynn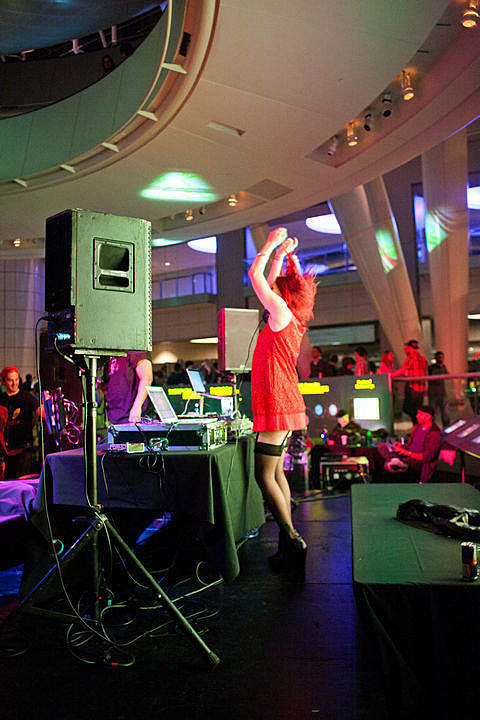 Dan Deacon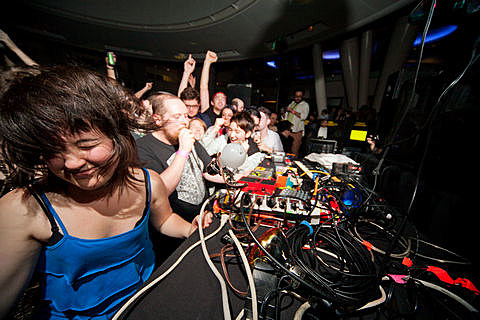 Dan Deacon dancers - AMNH, NYC - May 20th, 2011 by brooklynvegan
"Believer" by Jen Stark / Music by Dan Deacon from Jen Stark on Vimeo.
Dan Deacon -- 2011 Tour Dates
05/28 Danbury, CT Bomb Fest 2011 ~
05/29 Baltimore, MD The GSpot #
08/05 Dublin, Ireland Button Factory
08/06 Katowice, Poland Off Festival
08/09 Zedno, Croatia UHO Festival
08/14 Saint Malo, France La Route Du Rock Festival
~ = w/ EOTO, Japandroids, Deadleus
# = w/ Celebration, Ed Schrader's Music Beat