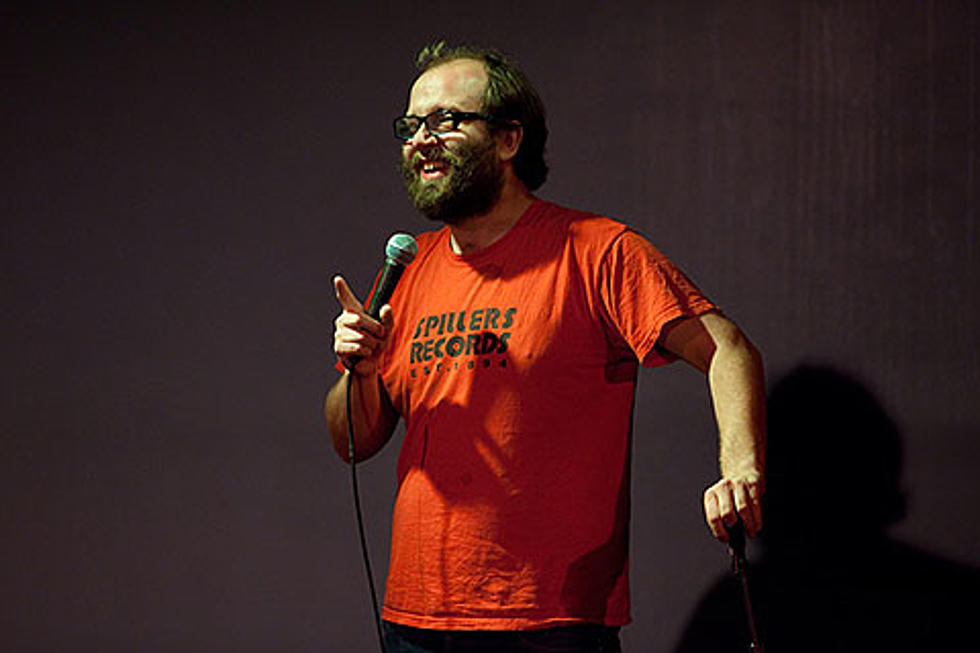 Daniel Kitson at St Ann's in Brooklyn this month
Daniel Kitson (more by David Andrako)

As previously mentioned, like last year, UK comedian Daniel Kitson has a show at St. Ann's in Brooklyn this month (the first of many 2012 performances was last night). This year's 90 minute show is called It's Always Right Now, Until It's Later, and it runs through 1/29.
"This is a show about every single one of us, the past in our pockets, the future in our hearts and us, ourselves, very much stuck, trapped forever, in the tiny eternal moment between the two," Kitson said in a statement.
Tickets and more info HERE.