Dark Castle, The Atlas Moth, Wetnurse & Tiger Flowers @ Union Pool in Brooklyn – pics
Samantha Marble
Stevie Floyd of Dark Castle

Young badasses Tiger Flowers started out the show with a steely dissonant hardcore intensity, but seemed to have a few nerves. As the set progressed the band became more focused, taut, comfortable, and WILD on stage. By the time they finished with personal fave "Drag", I was ready to hear another few songs.
I've liked Wetnurse for many years, and the local band were their usual intense and fun selves. They seemed water tight, possibly due to the show being the last of their touring cycle with The Atlas Moth. Frontman Eugene was in prime wild man form.
Chicago's The Atlas Moth were up next. The band's recorded output has been a recent favorite, but it doesn't match their live intensity and exacting execution; unreal live. The juxtaposition of vox/guitarist Stavros's high & low pitched screams against David's soaring and spot-on clean vocals sounded great against the wall of slight synths and crunchy guitars. I already can't wait to see them again.
It's hard to imagine such unholy bellows and thundering six-string power coming out of Dark Castle's thin as a rail frontwoman Stevie Floyd, and Rob Shaffer matches her riff-tensity with an intimidating drum kit. He uses both a marching snare and bass drum, with a floor tom that could pass for a regular kick drum and a rack tom that could pass for a floor tom. It was loud when i saw them at Lit Lounge, but through the more significant PA at Union Pool, needless to say, it was even louder. If you've never seen Dark Castle, you are truly truly missing out.
More pictures and Dark Castle tour dates below...

Tiger Flowers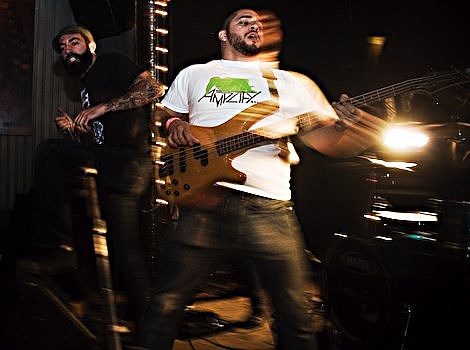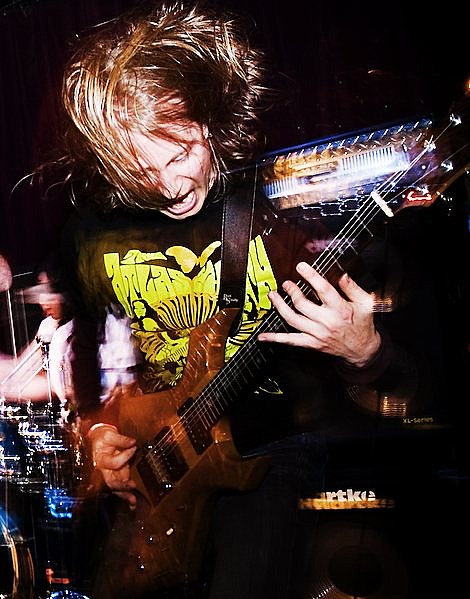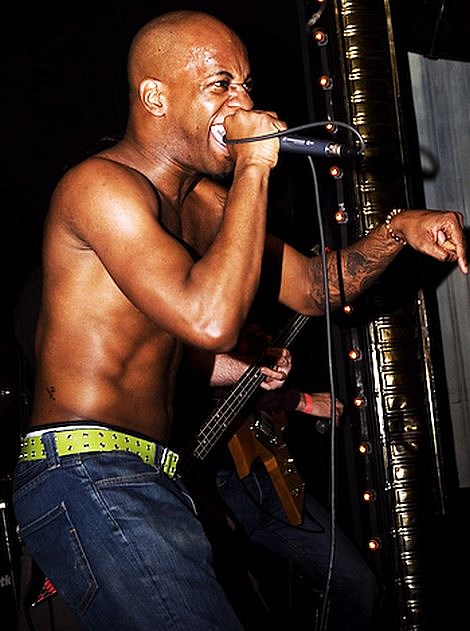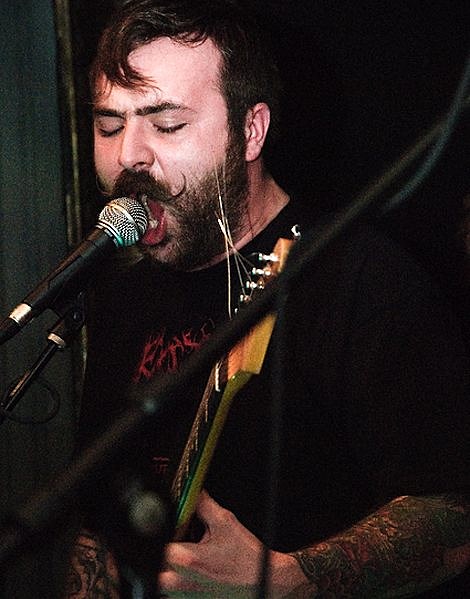 DARK CASTLE - 2009 TOUR DATES
Nov 20 2009 Elbow Room w/ The Atlas Moth, Ganon Ypsilanti, Michigan
Nov 21 2009 Mac's Bar w/ The Atlas Moth, Satyrasis, Genocya Lansing, Michigan
Nov 22 2009 Carabar w/ The Atlas Moth, Struck By Lightning Columbus, Ohio
Nov 23 2009 Belvederes w/ The Atlas Moth, U.S. Christmas, Mahanaga Pittsburgh, Pennsylvania
Nov 24 2009 The Vollrath w/ The Atlas Moth Indianapolis, Indiana
Nov 25 2009 Cobra Lounge w/ The Atlas Moth, Black Tusk, Black Cobra, Plague Bringer Chicago, Illinois
Nov 28 2009 Madison/Milwaukee, WI @ TBA Madison/Milwaukee, Wisconsin
Nov 29 2009 The Aquarium w/ Battlefields, Wolvhammer Fargo, North Dakota
Nov 30 2009 Washington St. Arts Center Vermillion, South Dakota
Dec 1 2009 The Industry w/ Aseethe, Cloud Burial Iowa City, Iowa
Dec 2 2009 Cafe Berlin w/ Nonservium, Foriegn Theaters Columbia, Missouri
Dec 3 2009 Magruder's w/ Dead Commuter Wichita, Kansas
Dec 4 2009 The Conservatory w/ Komarov, Dead Commuter Oklahoma City, Oklahoma
Dec 5 2009 Phoenix Project w/ Vorvadoss, Four Days To Burn Dallas, Texas
Dec 6 2009 The Alamo w/ Four Days To Burn, Vorvadoss, Vaste Burai Ft. Worth, Texas
Dec 7 2009 Emo's w/ Baroness, Iron Age Austin, Texas
Dec 8 2009 Warehouse Live w/ Baroness, Iron Age Houston, Texas
Dec 9 2009 One Eyed Jacks w/ Baroness, Iron Age New Orleans, Louisiana
Dec 10 2009 The Social w/ Baroness, Iron Age, Torche Orlando, Florida