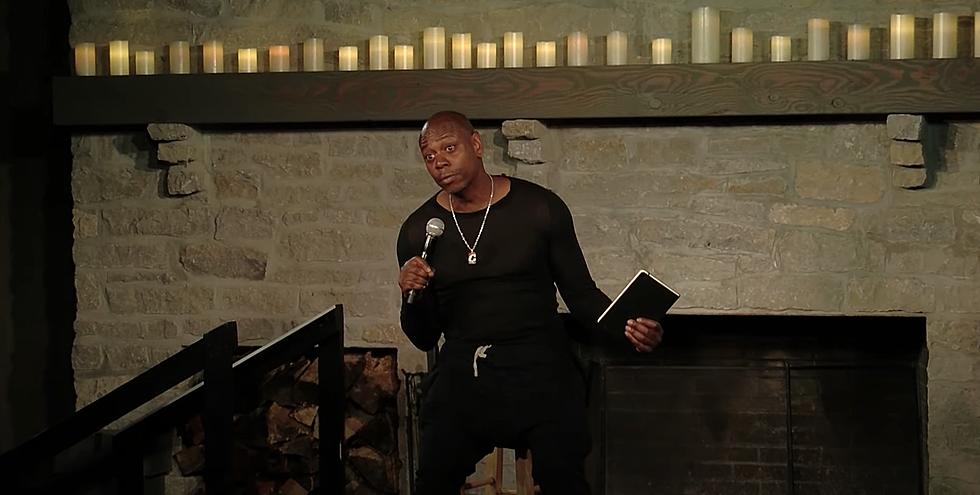 Dave Chappelle discusses George Floyd in powerful new special, streaming for free now
Dave Chappelle recently did some intimate, socially distanced performances in Ohio, and now he released one of them for free on Netflix's YouTube channel. It's called "8:46" -- the amount of minutes and seconds that Derek Chauvin had his knee on George Floyd's back -- and Dave says, "Normally I wouldn't show you something so unrefined, I hope you understand."
Right off the bat, Dave starts talking about George Floyd, and this might technically be a comedy special, but it's clear that he's angry, fired-up, and dead-serious. "I don't mean to get heavy," Dave says, "but we gotta say something." He talks about the expectations for celebrities to comment on these types of tragedies ("do we give a fuck what Ja Rule thinks? ... this is the streets talking for themselves, they don't need me right now"), and he also talks about Candace Owens "[trying] to convince white America - 'don't worry about it, he's a criminal anyway.'" He also discusses other police brutality victims, America's history of racism from slavery through present-day, and more. He also mentions missing the Grammys because of Kobe Bryant's death. It's a very powerful special, and you can watch the whole thing below right now.
As you may have noticed, Netflix added Black Lives Matter as a genre and now prompts you to visit their curated BLM selection before taking you to the homepage. The selection includes 13th, Let It Fall, Malcolm X, Who Killed Malcolm X?, LA 92, Dear White People, Teach Us All, When They See Us, What Happened Miss Simone?, #blackAF, and more.
Spike Lee's new movie about black Vietnam War veterans, Da 5 Bloods, is also out today on Netflix.
For ways to help out in the fight against racism and police brutality, here are some resources.