David Bazan, Say Hi & Dave Godowsky @ Bowery Ballroom in NYC – pics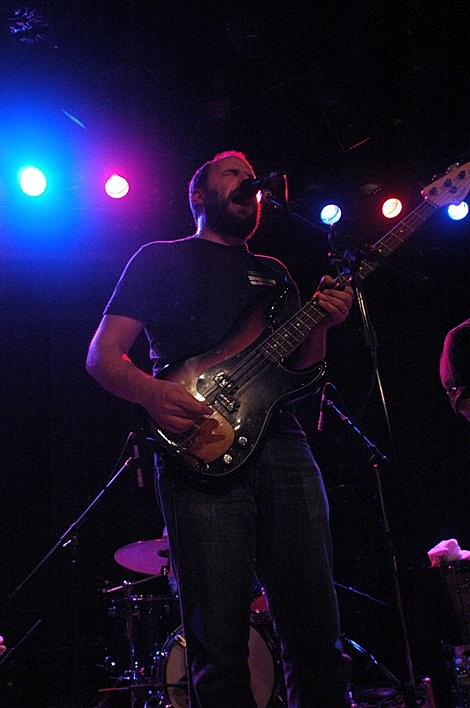 The line-up was Dave Godowsky, Say Hi, followed by David Bazan.
The bassist of Say Hi played keys and guitar in Bazan's band. Say Hi's lead vocalist and guitarist played guitar with Bazan. Bazan played bass. When asked why he was playing bass this tour, he said he just felt like playing bass. They had a practice where he only played tambourine and sang, which he said was fun, but he ultimately decided to play bass on the tour.
The set was heavy with songs from the new album, Curse Your Branches. However, he played old favorites like "Magazine", "I Do", and a Headphones song "I Never Wanted You". He played an encore, which he said is something he normally doesn't do, but he "felt like playing some more fucking music." The encore consisted of him on guitar, alone except for Say Hi's bassist, who was onstage just to harmonize. He played "Priests and Paramedics", a cover of Dylan's "The Man In Me", and closed with "Harmless Sparks". The rest of the band returned to the stage at the end of this song to provide harmonies.
David Bazan & Say Hi are still on tour. The NYC show was last Sunday (10/18). Opener Dave Godowsky has since played a set at the BrooklynVegan / Bowery Prsents show upstairs at Pianos on Saturday (10/24). More pictures from Bowery below...

Dave Godowsky