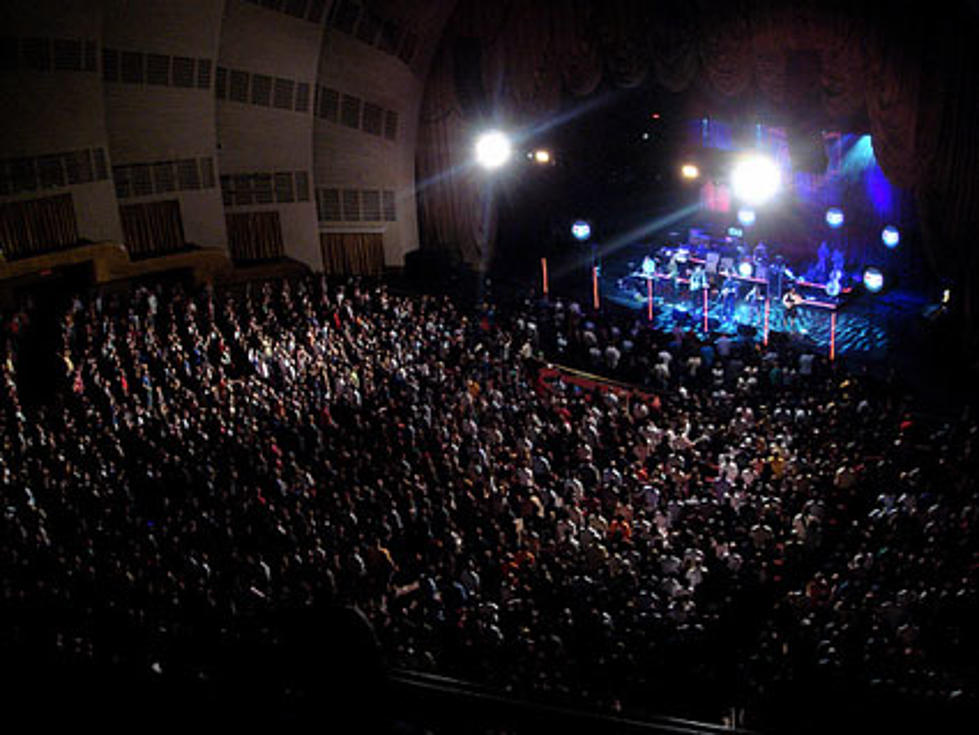 David Bowie didn't play with Arcade Fire @ Radio City
I thought David Bowie would at least introduce Arcade Fire, or say something to kick off the "festival", but nope. He was there though - I saw him. He was wearing a gray suit, and looked happy & healthy - sort of like how he looked two nights earlier at the Met........
Iman & David Bowie @ The Met, NYC - May 7, 2007

He came out the backstage door into the orchestra area at some point. For the encore at least - he was standing against the same wall (stage left) that the trumpet player (Kelly Pratt) (also in Beirut) ran along to do this....
If Bowie had played with them, it would have looked something like THIS and THIS. Was David Byrne there? I didn't see him, but someone told me they did see Lou Reed and Laurie Anderson.
Lou Reed & Bowie @ Syracuse W Hotel - Apr 26, 2007 (INFO)

I missed the National - not on purpose.
And just in case you were wondering, Zach Condon from Beirut was there too - it would have been the only one of the three shows he would have been able to make. Actually, they were ALL probably there - the whole indie trumpet player mafia.
Radio City setlist below....

Setlist:
Keep the Car Running
No Cars Go
Haiti
Black Mirror
Neighborhood #2 (Laika)
In The Backseat
My Body is a Cage
The Well And The Lighthouse
Ocean of Noise
Neighborhood #1 (Tunnels)
(Antichrist Television Blues)
Neighborhood #3 (Power Out)
Rebellion (Lies)
--Encore--
Intervention
Wake Up