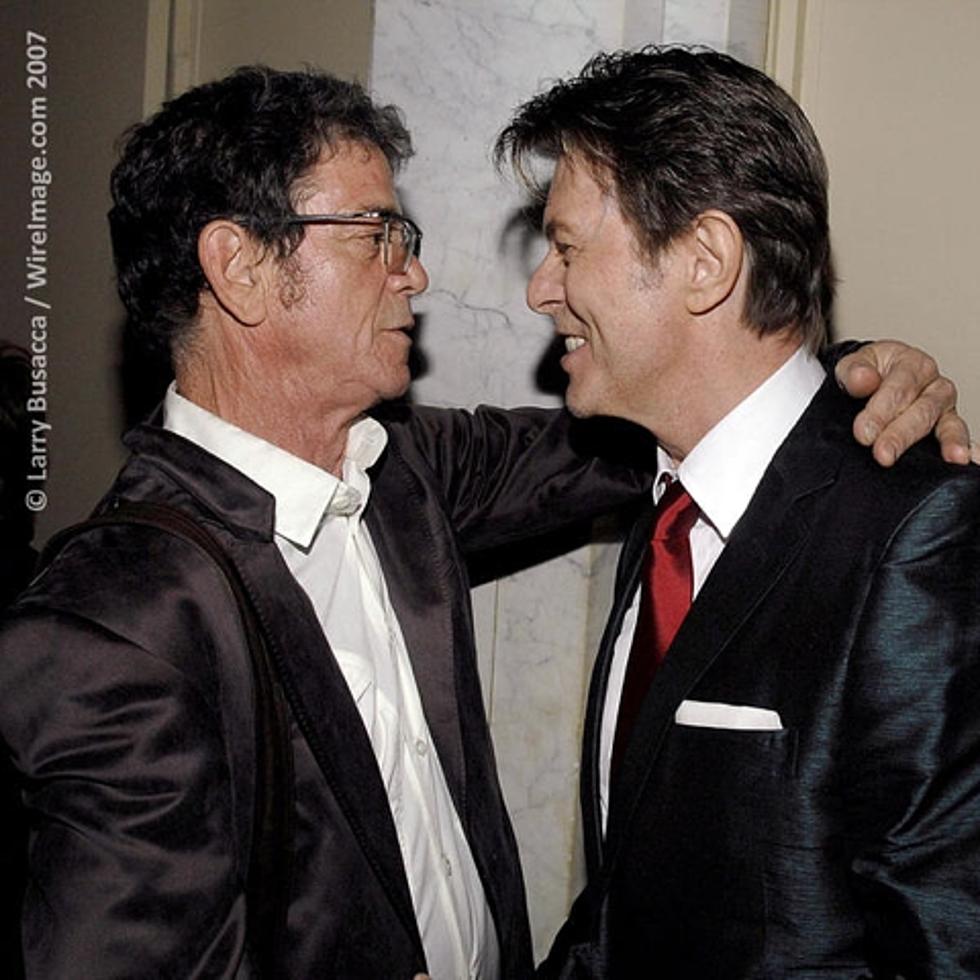 David Bowie & Iggy Pop's statements on Lou Reed's death
Lou Reed, the legendary musician who sadly passed away yesterday (10/27), has had many collaborators in his lifetime, one of the most notable ones being David Bowie. Bowie was highly inspired by Lou (and Iggy Pop) during the creation of his Ziggy Stardust character/album, and went on to co-produce Lou's album Transformer, which came out the same year (1972). Bowie honored his old friend, posting the above photo to his website, and writing: "He was a master."
Meanwhile, the other third of the Sacred Triangle, Iggy Pop, tweeted "Devastating news" yesterday. Iggy worked on the third Stooges album with Bowie just after Transformer was done, and like Lou Reed, he spent time at CBGB in the '70s.
Check out an old picture of Lou Reed with David Bowie and Iggy Pop, along with a few more pics of David and Lou, below...

---