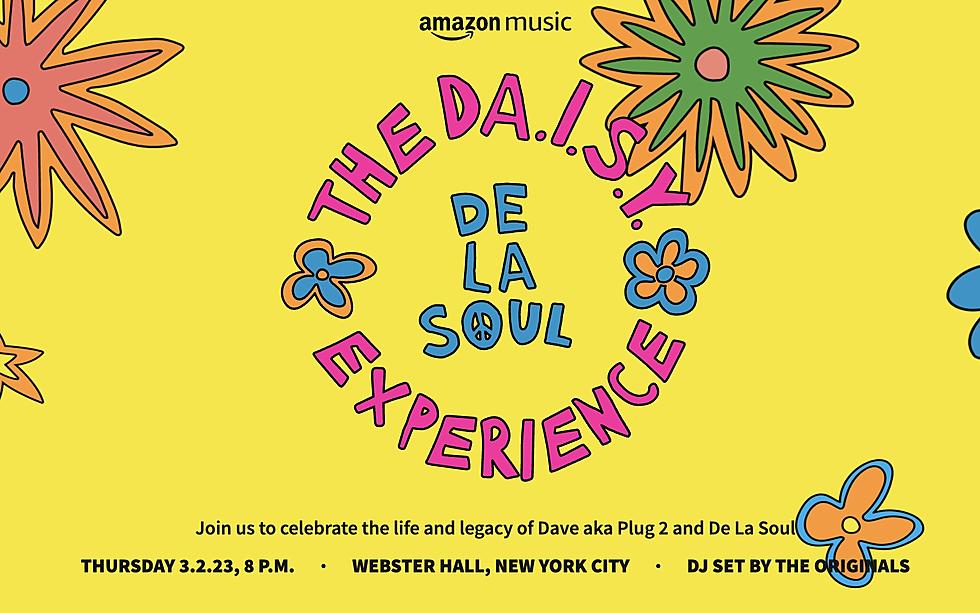 De La Soul celebrating Trugoy at "The DA.I.S.Y. Experience" in NYC this week
De La Soul's catalog at long last will hit streaming services on Friday. To celebrate, and to honor the life of the group's Trugoy the Dove, who passed suddenly earlier this month, they're throwing "The DA.I.S.Y. Experience" at NYC's Webster Hall on Thursday, March 2.
At this "immersive activation," Webster Hall will morph "into the ultimate celebration of De La Soul," featuring DJs Stretch Armstrong, Clark Kent, Rich Medina, and Tony Touch, and artwork from their classic debut 3 Feet High and Rising. De La's Posdnuos and Maseo will be on hand as well.
The event is free but you must RSVP for a chance at tickets. De La Soul say they will be "inviting 333 fans to join this very special evening bringing together friends, family and fans." If you can't go in person, "The DA.I.S.Y. Experience" will be livestreamed via Maseo's Twitch channel starting at 8 PM EST, while Amazon Music's Twitch channel will feature "a series of interviews with friends of De La Soul and special guests, hosted by Rob Markman and Free Marie," starting at 10:30 p.m. EST.
Pick up cassette reissues of De La's 3 Feet High and Rising and De La Soul is Dead in the BV shop.
Trugoy features on new Gorillaz song "Crocodillaz" that's available on the deluxe edition of Cracker Island.