Dead Can Dance confirm new LP & Tour (2 Beacon Theater shows included) — 2012 dates & belated Brendan Perry pics
Brendan Perry at Irving Plaza last year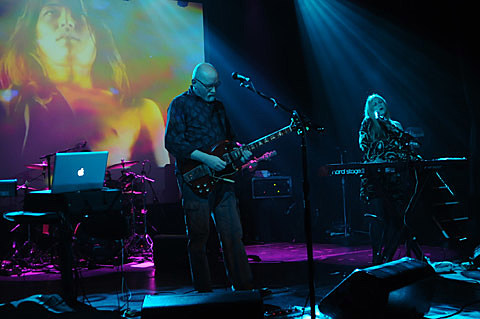 The just-announced tour, with 15 dates in North America (listed below), kick-off in Vancouver and eventually make their way East for NYC shows at Beacon Theater on 8/28 and 8/29. Tickets for the Beacon shows go on sale Friday 3/30 at 9AM (and cost $55, $75, $95).
This will be the first time they've played as Dead Can Dance in NYC since Radio City in 2005, though Brendan Perry played Irving Plaza in 2011 as part of a tour with Robin Guthrie. Some belated pictures from that solo show are in this post.
About the new developments Brendan said...
"Myself and Lisa (Gerrard) are genuinely excited to be working together again in the studio, said Brendan Perry. "Writing began for the new album in the Autumn of 2011 and the final recording sessions will take place at Quivvy Studios in Ireland in the early part of this year. It will be a spring album to coincide with both natures reawakening and the group's subsequent rebirth."

"Our tour plans are also well under way and we have assembled a fine group of performers for the live concerts who have kindly put their own careers on hold in order to perform the music from our new album as well as some new arrangements from the archives."
All tour dates and the Brendan solo pics, below...

--
Brendan Perry @ Irving Plaza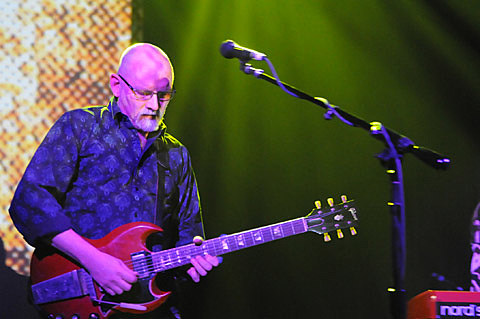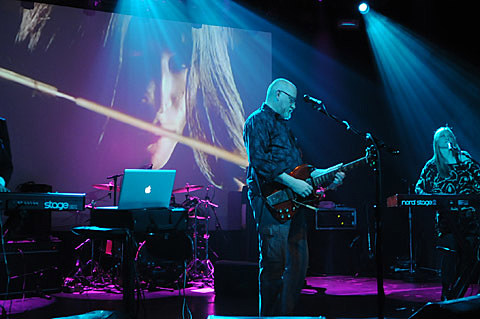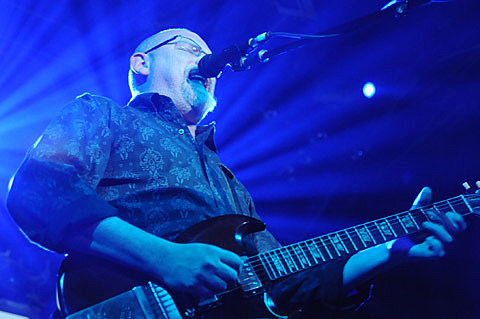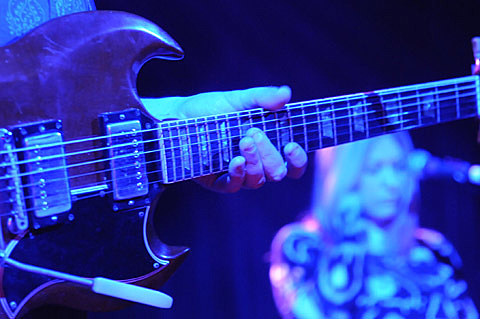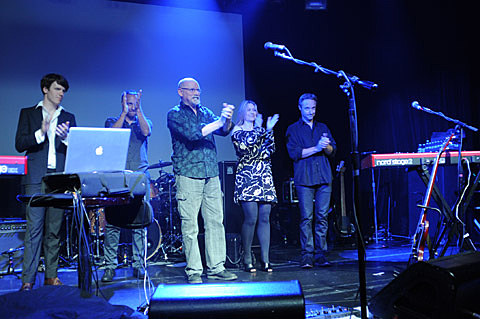 DEAD CAN DANCE - 2012 TOUR DATES
9th Aug Orpheum Vancouver, BC CANADA
10th Aug Marymoor Amphitheater Seattle, WA USA
12th Aug Greek Theater Oakland, CA USA
14th Aug Gibson Amphitheater Los Angeles, CA USA
17th Aug Red Butte Garden Salt Lake City, UT USA
19th Aug Temple Hoyle Buell Theater Denver, CO USA
21st Aug Pritzker Pavillion at Millenium Park Chicago, IL USA
23rd Aug Sony Center for the Performing Arts Toronto, ON CANADA
24th Aug Bell Centre Montreal, QC CANADA
26th Aug Verizon Hall - Kimmel Center for the Performing Arts Philadelphia, PA USA
27th Aug Filene Center, Wolftrap Vienna, VA USA
29th Aug Beacon Theater New York, NY USA
30th Aug Beacon Theater New York, NY USA
4th Sept Ryman Auditorium Nashville, TN USA
5th Sept Cobb Energy Performing Arts Center Atlanta, GA USA
7th Sept Austin City Limits TV - Moody Theater Austin, TX USA
19th Sept HCTAT Istanbul TURKEY
21st Sept Earth Theatre Thessaloniki GREECE
23rd Sept Lycabetus Theatre Athens GREECE
25th Sept MCV Utrecht HOLLAND
27th Sept Grand Rex Paris FRANCE
29th Sept Cirque Royal Brussels BELGIUM
1st Oct Alte Oper Frankfurt GERMANY
3rd Oct Tempodrom Berlin GERMANY
5th Oct CCH Hamburg GERMANY
7th Oct Philharmonie Munich GERMANY
8th Oct Philharmonie Cologne GERMANY
10th Oct KCP Prague CZECH REPUBLIC
12th Oct Bzk Oktyabrsky St. Petersburg RUSSIA
13th Oct Crocus City Hall Moscow RUSSIA
15th Oct Sala Kongresowa Warsaw POLAND
17th Oct Papp Laszlo Arena Budapest HUNGARY
19th Oct Teatro Degli Arcimboldi Milan ITALY
20th Oct Batiment Des Forces Motrices Geneva SWITZERLAND
22nd Oct Auditori Barcelona SPAIN
24th Oct Casa Da Musica Porto PORTUGAL
26th Oct Royal Albert Hall London ENGLAND
28th Oct Grand Canal Theatre Dublin IRELAND