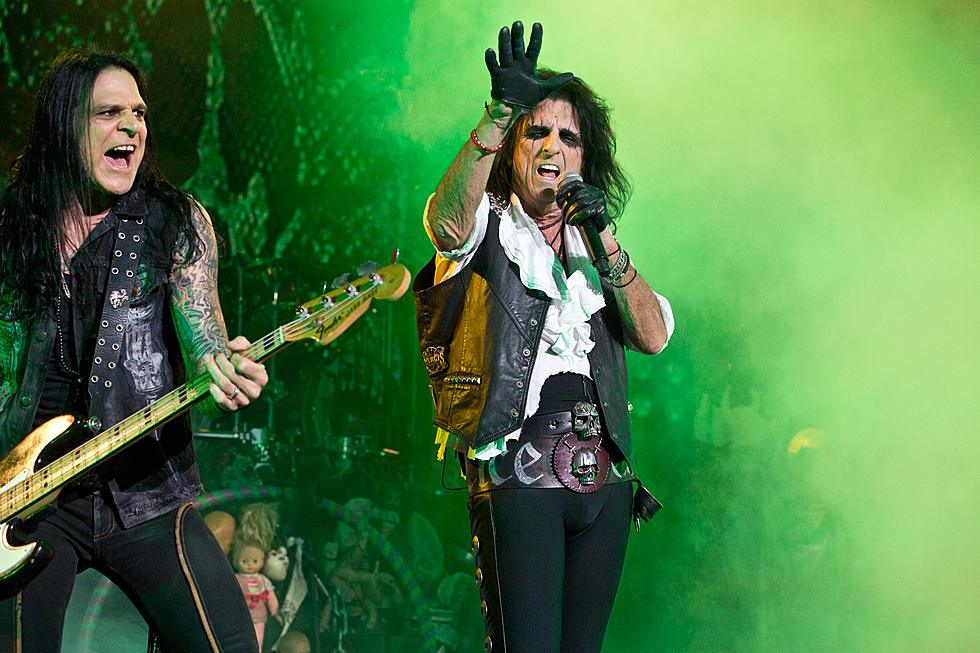 Deep Purple, Alice Cooper & Edgar Winter brought classic hits to Jones Beach (pics)
Alice Cooper at Jones Beach in 2017 (more by Greg Cristman)
Two bands that are staples of classic rock radio but also highly influential on heavy metal, Deep Purple and Alice Cooper, are currently on a co-headlining tour with support from blues rock veterans The Edgar Winter Band. We caught the tour at Jones Beach on Saturday (8/26). All three legendary acts were great to see, but Alice stole the show. he didn't bring out the snake, but his set was as theatrical as ever and his band was super tight. He also filled it with hits, including "No More Mr. Nice Guy," "Billion Dollar Babies," "I'm Eighteen," "School's Out," and more.
Deep Purple broke out some classics like "Highway Star," "Smoke on the Water," "Lazy," "Space Truckin'," "Fireball," and "Strange Kind of Woman," but unfortunately had nothing off Deep Purple In Rock. Edgar Winter played his two biggest songs," "Frankenstein" and "Free Ride," and otherwise stuck to covers: The Rolling Stones' "Jumpin' Jack Flash," his brother Johnny Winter's "Rock and Roll, Hoochie Koo," and the blues rock standard "Tobacco Road."
Pictures of all three bands are in the gallery above. Setlists below.
The tour continues at NJ's PNC Bank Arts Center tonight (8/28) (tickets).
Deep Purple Setlist (via)
Highway Star
Fireball
Strange Kind of Woman
Uncommon Man
Lazy
Knocking at Your Back Door
The Surprising
Perfect Strangers
Space Truckin'
Smoke on the Water
Time for Bedlam
Hush
Alice Cooper Setlist (via)
Brutal Planet
No More Mr. Nice Guy
Under My Wheels
Billion Dollar Babies
Paranoiac Personality
Woman of Mass Distraction
Poison
Halo of Flies
Feed My Frankenstein
Cold Ethyl
Only Women Bleed
Killer (partial)
I Love the Dead
I'm Eighteen
Edgar Winter Setlist (via)
Free Ride
Jumpin' Jack Flash (The Rolling Stones cover)
Tobacco Road (John D. Loudermilk cover)
Rock and Roll, Hoochie Koo (Johnny Winter And cover)
Frankenstein