Deep Red & Midnight Magic @ (le) poisson rouge, NYC – pics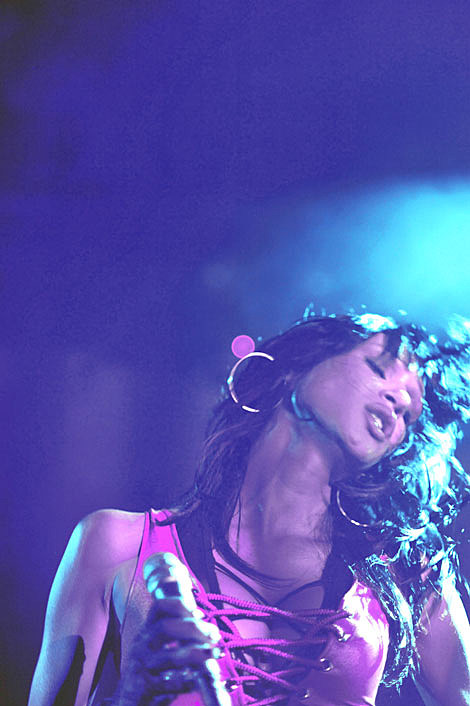 It was Deep Red's first NYC show (maybe their first show ever). Their second (at the moment) is February 13th at Highline Ballroom where they'll be performing Sade songs. Tickets are still on sale.
Nomi is now best known as the frontwoman of Hercules and Love Affair. Deep Red's other members also play with that band, and based on what I've heard so far, the apple hasn't fallen far from the tree (is that the right expression?).
How was last night? More pictures below...