Deer Tick continue their Brooklyn Bowl residency w/ special guests (night 2 pics & setlist)
John McCauley & special guest Vanessa Carlton

At last week's show (12/12), the band was joined by support from Viking Moses and a solo set from Deer Tick guitarist Ian O'Neil (who earlier that day told us his 'best of 2012'). At that show the band focused their energies on The Black Dirt Sessions and the sillier Holy Shit it's Christmas EP. And there was even more to end the show:
After running through both those recordings as the main part of their set, Deer Tick returned for two encore segments; the second segment closed with segue from "Sink or Swim" into "Sleep Walk" and "La Bamba." Members of Deer Tick play in the side-project Diamond Rugs with Steve Berlin, whose group Los Lobos scored their mainstream breakout hit by covering the song. Their encores also included "Friday XIII," "Unwed Fathers," "Dirty Dishes," "Cheap Sunglasses," "Baltimore Blues No. 1," "Nevada," In addition, pop singer/songwriter Vanessa Carlton and regular Deer Tick collaborator Liz Isenberg both sang with the band on a few songs. Carlton joined Deer Tick for "Choir of Angles," "Piece By Piece," "Sad Sun" and "Unwed Fathers" while Isenberg appeared on "When She Comes Home," "Choir of Angles," "Piece By Piece," "Sad Sun" and "Friday XIII." During last week's Bowl show, the members of Deer Tick pulled a fan out of the audience to sing Isenberg's parts on "Friday XIII." -[Jambands]
The first week of the residency had the band playing Born on Flag Day and More Fuel for the Fire EP (pics), and the residency comes to a close tonight when the band performs Divine Providence and Tim EP in full. Limited tickets will be available at the door.
More pictures from Week 2, below...

--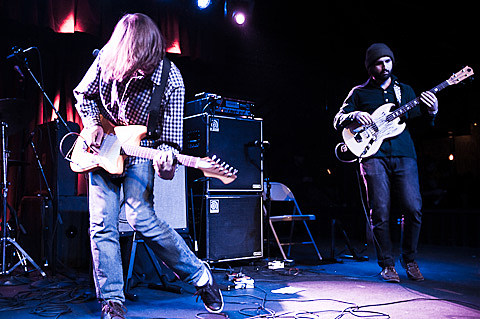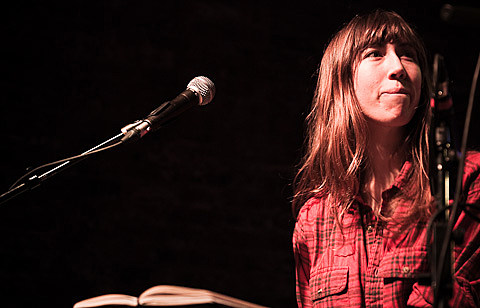 -