Deer Tick, Guards & Thomas Hardy played Webster Hall (pics), Ian O'Neil playing Glasslands w/ Virgin Forest
Deer Tick @ Webster Hall

Deer Tick hit Webster Hall last night (11/20) with Guards and Thomas Hardy (of Dead Confederate). it was the last date on a larger tour that kicked off in October and hit Reggie's in Chicago along the way, and it was probably the largest headlining show on that tour (and definitely much bigger than Death By Audio). Here are some pictures from Webster Hall, though none of the destruction (aka broken instruments) that ended the two hour show (Deer Tick is always good for ending things in style).
Two days earlier, the same lineup hit Ithaca where someone wrote...
Deer Tick's set was not as much a performance as much as it was a time for both fans and players to come together and enjoy each other's company through their love for music. Deer Tick was not playing and singing for us; they were playing and singing with us. This could not be articulated as accurately as when McCauley led a sing-along on opening number "The Bump," wailing "I suggest you move/We're full-grown men/We act like kids." This youthful playfulness that the band set forth from the get-go marked what would become an evening of a shared joy between the band and the crowd. But as much as both the musicians and the fans seemed to be enjoying themselves, the band may have overstayed their welcome. Even with a set that clocked in at over two hours in length including Deer Tick's set, some solo tunes from McCauley, and new material with a freshly formed supergroup featuring McCauley and opening acts Thomas Hardy and the Guards, the boys of Deer Tick seemed to have enjoyed themselves a little too much....
-[Cornell Daily Sun]
The dates were in celebration of Divine Providence, the Deer Tick's new LP out now on Partisan Records.
When the Webster Hall show was first announced, I'm pretty sure Virgin Forest were listed as opener. I'm not sure what happened there, but today another Virgin Forest show was announced and it's happening at Glasslands on 12/7 and Ian O'Neil of Deer Tick is opening. Tickets are on sale.
More pictures from Webster Hall and a video of the Deer Tick/Guards/Thomas Hardy supergroup (see above), below...

--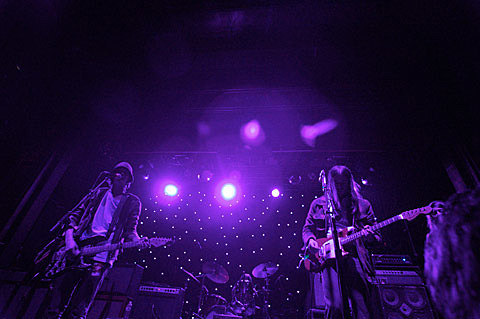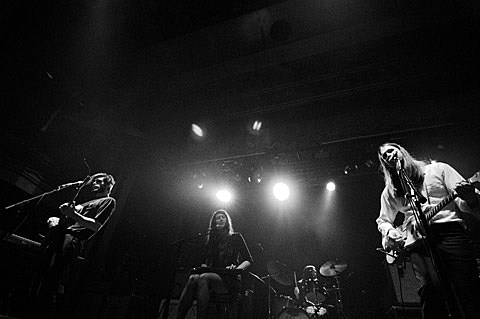 Deer Tick - let's all go to the bar 11/20/11 Webster Hall