Deer Tick played Pier 54 w/ DOM & Translations (pics), and a benefit in Long Island (full recording)
photos by Amanda Hatfield
This summer seems to be the summer of ticks. Spend one hour outside in some tall grass and you are sure to have a tick crawling somewhere on your body. To make matters worse, as soon as you find one, you will no doubt have that creepy crawly feeling that they are all over you.
Minnesota has two species of ticks, the wood tick and the deer tick. Wood ticks are relatively harmless, while deer ticks can carry lyme disease and more recently, Powassan virus. [Echo Press]
Deer Tick played the final free 'Hudson River Rocks' show at Pier 54 on Thursday (8/11) with DOM and Translations. Pictures and a video of Deer Tick covering "La Bamba" are in this post.
Deer Tick also played a benefit for the Tommy Brull Foundation at Mulcahy's in Wantagh, NY one night earlier (8/10). There they played a two hour career-spanning set of thirty songs including covers of Nirvana, Chuck Berry, Sam Cooke, The Champs, and Lightnin Hopkins. Download MP3s of the entire set at NYC Taper.
More pictures and video from Pier 54 below...

--
Deer Tick - "La Bamba" at Pier 54 8/11/11

Translations (by Amanda)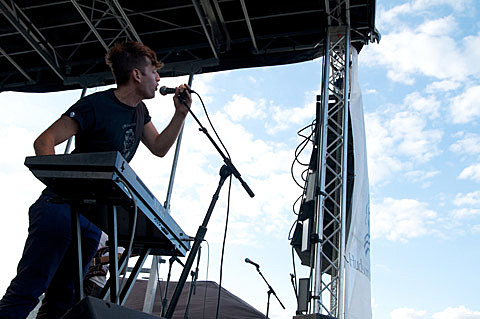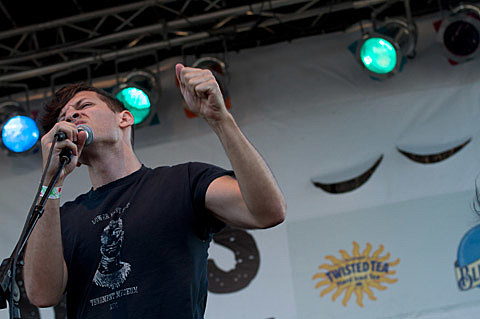 DOM (by Amanda)
Deer Tick (by Amanda)