Deervana (aka Deer Tick playing Nirvana) played Lustre Pearl w/ Dawes (pics & video), playing Brooklyn Bowl
Deervana by Ryan Barkan

I'll always be a Nirvana fan and I'm currently a huge Deer Tick fan (obviously), but I had low expectations for this Saturday night "cover band" show at Lustre Pearl. There was so much going on in Austin, I had already seen Deer Tick on Friday at the BV day party, and Sunday was the only day I didn't have to be up in the morning, but I followed friends who I would have rather been with than anywhere else anyway, and I'm so happy I did. It ends up Deer Tick does an amazing Nirvana, and the capacity crowd at Lustre Pearl did a great job dancing, crowd surfing and singing along. Someone next to me kept repeating that it was the best thing they saw all week. It definitely felt that way at the moment.
The bill for the night also included Holy Sons (who I was psyched to catch a whole set by after missing most of it at the BV day party Friday), Robert Ellis (an up and coming country singer who I was happy to check out for the first time) and Dawes (who always put on a great show). I knew Deervana would also be done by 2am so that meant I could still jet to either Odd Future at the Vice party or Kanye West at the Vevo party to really end SXSW week with a bang (I ended up opting for my bed instead).
Deervana, who previously played a show in Rhode Island and will be back again at Brooklyn Bowl on June 19th (part of the Northside Festival), ended their smashing set by smashing their instruments, though if you look closely at the pictures and videos, you'll see they weren't actually the guitars they were playing. More, including a shot of the setlist, below...

--
Middle Brother takes the stage (Matthew Vasquez, Taylor Goldsmith, John McCauley & Jonny Corndawg)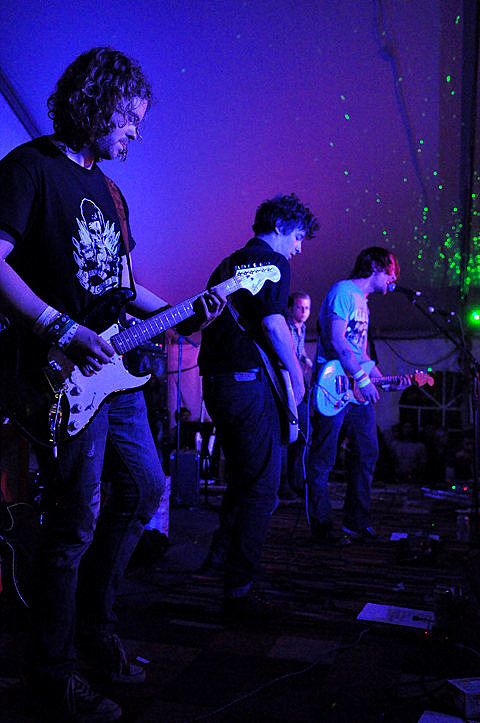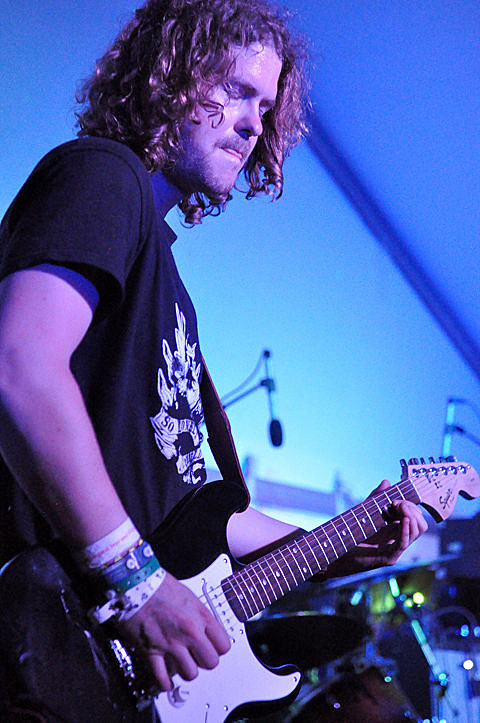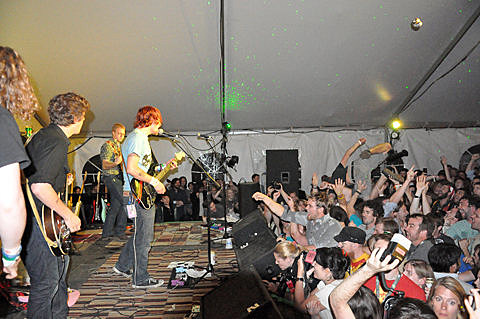 Delta Spirit's Matt Vasquez sang on "Negative Creep"...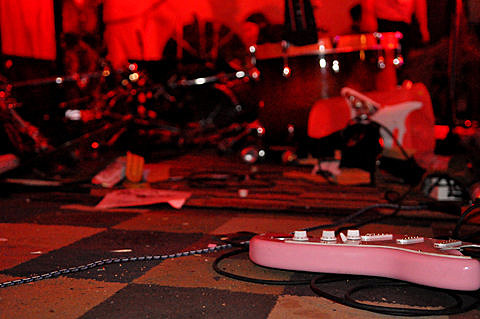 Deervana (by Tim Griffin)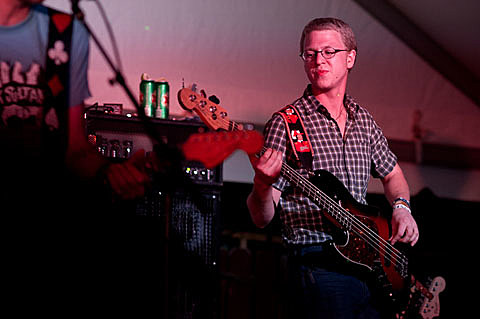 Deer Tick (a.k.a. Deervana) - "In Bloom" at SXSW 2011

Deer Tick (Deervana) - Lithium live Nirvana cover @ Lustre Pearl SXSW Austin 2011

Deer Tick (Deervana) - Lithium live Nirvana cover @ Lustre Pearl SXSW Austin 2011

Deervana (Deer Tick) - "All Apologies" SXSW2011