Department of Eagles & Nat Baldwin @ Bell House, NYC – pics
Kyle Dean Reinford
photos by Kyle Dean Reinford
Department of Eagles played their first full show at the Bell House in Brooklyn last night (Oct 6, 2008). Nat Baldwin (ex-Dirty Projectors) opened the show and played as a DoE band member along with core members Fred Nicolaus and Daniel Rossen (Grizzly Bear) and additional band members (as seen on Conan a few days earlier) Angel Deredoorian (current-Dirty Projectors) and drummer Christopher Bear (Grizzly Bear). Christopher Bear is not to be confused with Chris Taylor, the (blonde, other Chris) Grizzly Bear member who produced the Grizzly Bear albums (past and future), Dirty Projectors, and the new Department of Eagles album In Ear Park (that was released today and got Best New Music on P4K).
For a first show, it was a great show. The five songs they played as a full band were my favorites and the song Fred sang by himself was an unexpected highlight and crowd favorite, though not as much of a crowd favorite as "No One Does It Like You" which Dan then told the crowd was their only pop song aka we're all suckers for pop songs. DoE play a shorter show at Town Hall tonight (Oct 7). Paul Simon is also on the bill. More pictures and the setlist from last night below...


Nat Baldwin...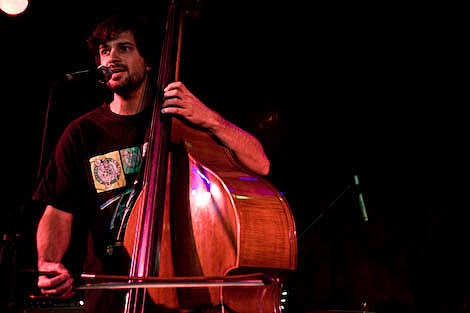 Department of Eagles...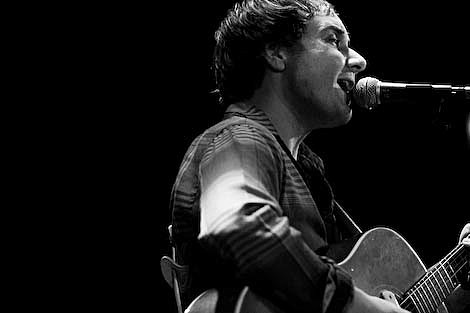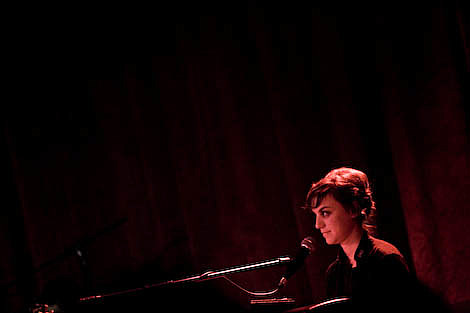 DoE setlist

Waves of Rye (full band)
Phantom Other (full band)
Around the Bay (full band)
1997 (unreleased)
Balmy Night (w/ banjo) (Jimmy Jong)
What is Your Deal
Sailing By Night
No One Does It Like You (full band)
In Ear Park (full band)
Untitled (Fred sang solo)
Too Little Too Late (Jo Jo cover) (dedicated to Ed)
If You'd Forgive Me (also dedicated to Ed)