Department of Eagles played SXSW & MoMA's Pop Rally -pics
PopRally, the ongoing event series at MoMA and P.S.1, will host the world premiere of the video for No One Does It Like You (2009) by Department of Eagles, produced by the Directors Bureau, directed by Patrick Daughters and Marcel Dzama, and featuring costumes and sets designed by Dzama. The screening will be followed by a Q&A with Daughters and Dzama moderated by MoMA assistant curator Sarah Suzuki, and a live performance by Department of Eagles.

Guests of this event will receive an exclusive limited-edition poster by Dzama.
The above description of last night's event at MoMA (3/24) should help you understand what is going on in the pictures below...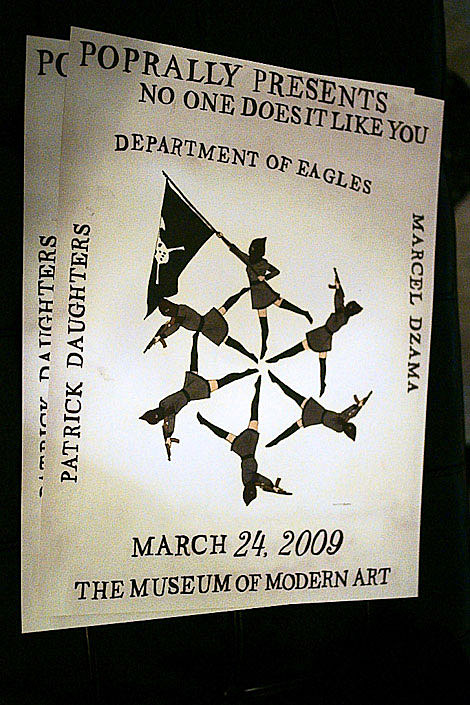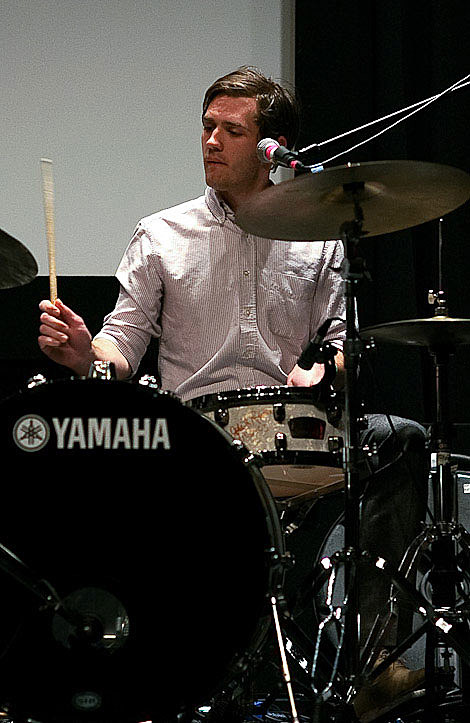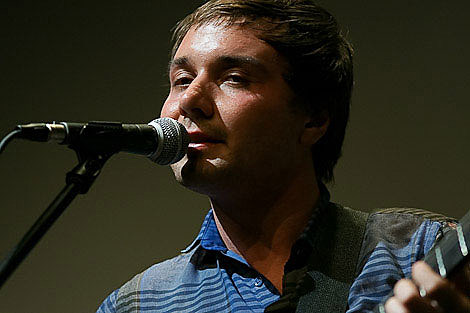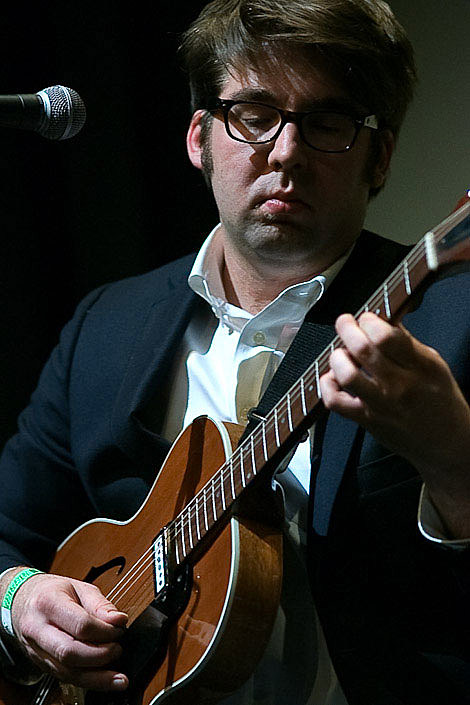 Last week the band played a couple of shows in Austin for SXSW, including the same church one (the 4AD showcase) that Camera Obscura played...
"Department of Eagles took the stage (er, altar) without a lot of fuss, in direct contrast to their incredibly powerful concert -- their haunting songs filled the church (Lyle [Lovett] is right, the acoustics are pretty good), and created echoes and textures that sounded remarkably like their awesome second record, In Ear Park (which was Music Editor Jeremy Martin's top album of 2008, and should've made my list). Most impressive was Rossen's ability to loop his vocals in real time, creating a huge-sounding backing choir or Rossens. DOE also performed two brand-new songs that would fit right at home on Ear Park. With Grizzly Bear releasing Veckatimest soon, it might be a while until the next DOE release." [Chuck Kerr Blog]