Descendents played Roseland Ballroom w/ H2O & Suicide Machines (pics & setlist)
Time Out NY: These days, the Descendents seem to play more one-off festival gigs than full-on tours. How do you decide when to fire up the band again?

We go through periods of just blatant inactivity, and then we fairly whimsically just decide to start doing some shows. But because of the logistics of getting the four of us together, we seem to have bettter luck doing little weekends. You know, several of us have, quote, "real jobs"--Milo's job being very, very real, he's a biochemist at DuPont. And I guess in a way my day job, as it were, has become fairly real. I seem to have begun to lean on record producing quite a bit, although I still definitely do my fair share of drumming and songwriting. And so you throw those jobs into a pot of logistic stew along with everyone having wives and families and also the fact that we live in three different states... The bottom line is, we just get together whenever it's convenient for all of us, and as long as we continue to do it that way, then it's always fun.
In somewhat related news, one of the Descendents' labels, Fat Wreck Chords (home of 2004's Cool To Be You), is having a CMJ showcase on 10/20 at Union Hall with: Dead To Me / The Flatliners / Banner Pilot / Old Man Markley / The Arteries. Tickets are on sale.
More Roseland pictures and the Descendents setlist is below.

--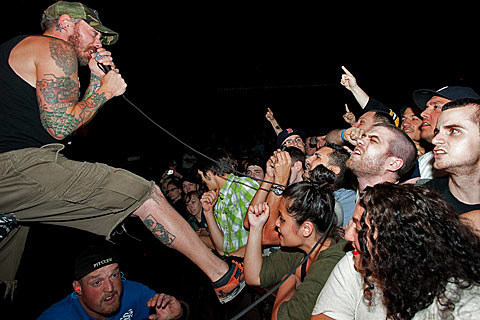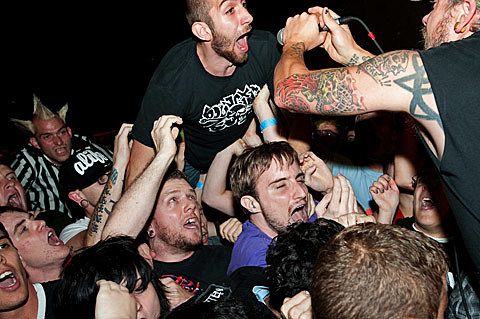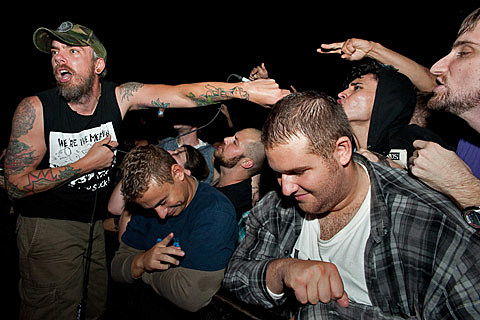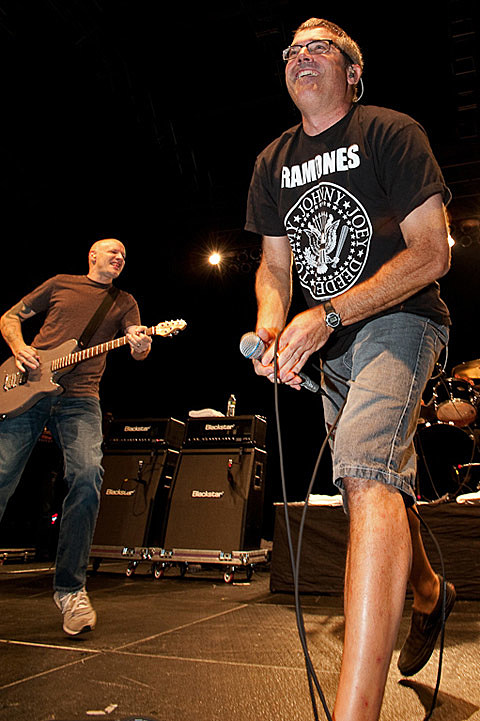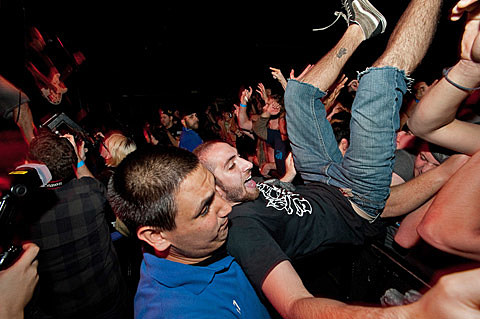 DESCENDENTS at ROSELAND SETLIST 9/23/11 (via)
Descendants
Hope
Rotting out
Silly girl
I wanna be a bear
Sour Grapes
Pervert
I'm the one
I don't wanna grow up
Van
Talking
I like food
Myage
All-o-gistics
Everything sux
Clean Sheets
Nothing with you
When I get old
Suburban home
Weinerschnitzel
Get the time
Coffee mug
I'm not a loser
======
Bikeage
Thank you
Coolidge
--