Dev Hynes, Sam Amidon, Thao Nguyen, Richard Reed Parry, Cults & more paid tribute to Arthur Russell at BAM (pics)
photos by Amanda Hatfield
Thao / Cults / Richard Reed Parry & Sam Amidon / Jake Shears, Lonnie Holley & more

Mr. Russell's eerie, solitary side was assigned to Lonnie Holley, singing in a bluesy, abstracted tone (and sometimes whistling) over clusters sustained on an electric keyboard; to Sam Amidon, who played terse banjo parts and sang with quizzical innocence; and to Richard Reed Parry, playing bass and singing just above a whisper. Devonté Hynes played guitar and sang the lean, meter-shifting indie rock that Mr. Russell recorded as a member of the Necessaries.

The band Cults expanded the distorted cello of Mr. Russell's "Being It" into a rock-guitar roar; "You Can Make Me Feel Bad" turned from a taunt into a cozy group-sing. And Mr. Bogie's house band, complete with a precise horn section, Latin percussion and lead singers including Jake Shears of Scissor Sisters and Kalmia Traver of Rubblebucket, reveled in disco tracks that Mr. Russell recorded as Loose Joints and Dinosaur L. - [New York Times]
Much like last year's William Onyeabor tribute, this year's Red Bull Music Academy closed out at BAM with a two-day tribute (May 29 & 30) -- this time to '80s NYC downtown scene icon Arthur Russell -- featuring a host of talented performers, including Dev Hynes, Sam Amidon with Richard Reed Perry, Thao Nguyen, Lonnie Holley, Cults, Jake Shears of Scissor Sisters and more artists from the Red Hot + Arthur Russell tribute album. Did you check out either night of the tribute shows? Pictures from the first night are in this post.
This year's RBMA officially wrapped with another Russell tribute, a dance party late Saturday night (5/30) at Greenpoint's Good Room that spun tracks from Sleeping Bag Records, the hip hop/dance label Russell co-founded with Will Socolov and Juggy Gales in 1981. Anyone go to that?
In related news, the posthumous Arthur Russell album, Corn comes out next week (6/9) via Audika Records and is now streaming in full on NPR. The album features music recorded in 1982 and 1983.
More pics from BAM's Red Hot + Arthur Russell below...

---
Jake Shears of Scissor Sisters
Kalmia Traver of Rubblebucket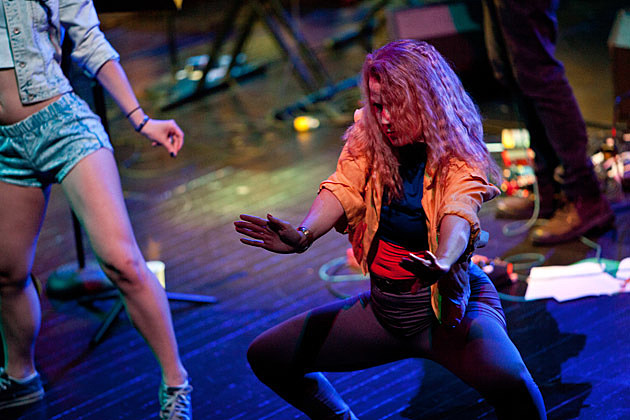 Madeline Follin and Brian Oblivion of Cults
Thao Nguyen
Little Scream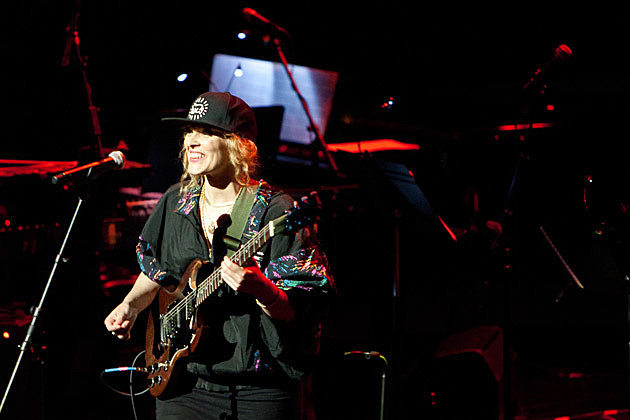 Lonnie Holley
Richard Reed Parry of Arcade Fire and Sam Amidon
Dev Hynes
Redding Hunter