Devendra Banhart, Miho Hatori, Dan Friel & others playing Renegade Sandy Relief benefit in Brooklyn tonight
Devendra Banhart at Governors Ball 2012 (more by Amanda Hatfield)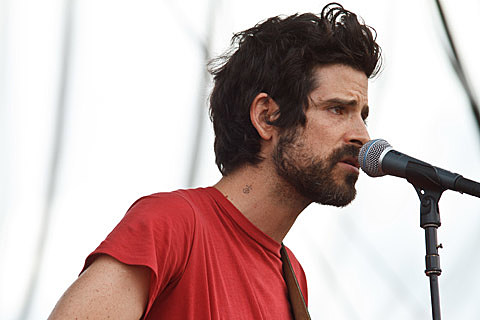 A bunch of artists, including Miho Hatori's New Optimism, Devendra Banhart, Oorutaichi, Sahba Sizdahkhani, Dan Friel, and Mrs. Adam Schatz are getting together to play a Hurricane Sandy Relief benefit show in Brooklyn TONIGHT (11/1) at Public Assembly in the front room. In addition to those performances, there will also by DJ sets by Dapwell of Das Racist and Ghostdad of Win Win. There's a $5-$20 donation at the door for entry and all proceeds go to Renegade Sandy Relief, "a direct action relief initiative for the hardest hit victims of Hurricane Sandy," founded by iO Tillett Wright, Holly Miranda, and Lane Sanders (owner of The Drink).
Head over after our free screening of the Comedy at Knitting Factory.
Devendra Banhart was supposed to open for Swans at Music Hall of Williamsburg last month, but that show was cancelled due to Hurricane Sandy and the venue is working to reschedule it but no new date has been announced yet.
The flyer for tonight's show is below...

---