DJ Shadow announced new LP, touring w/ IDentity Festival, played Glastonbury & the Great Escape (pics & dates)
TSG@GRIFFINSHOT.COM
DJ Shadow @ the Great Escape

Instrumental hip hop guru DJ Shadow is set to release his first LP in five years The Less You Know, The Better on September 5. He released the single "I Gotta Rokk" back in May. Check out the video for that track below.
DJ Shadow performed at Glastonbury this past weekend. According to @RadioRassilon, "DJ Shadow in the John peel tent at #Glastonbury - mind boggling. I'm boggled. Boggled flat." We don't have pictures from his set there but we did catch at the Great Escape, also in the UK, in May. As previously seen on the BV Facebook, pictures from that one are in this post.
Those fests were some of many performances Shadow has/had lined up this summer, which is largely being occupied by the touring electronic festival, IDentity Festival in August and early September. IDentity will be headlined by Kaskade, Steve Aoki (who was spotted at the Gay Pride Parade on Sunday), and Steve Lawler. It also includes live sets by Holy Ghost!, Hercules and Love Affair, and Modeselektor. It hits PNC Bank Arts Center in Jersey on 8/14 and Jones Beach in Long Island on 8/21. Tickets are on sale for both.
Video, tour dates, more live pics and the IDentity Fest lineup and flier below...

--
DJ Shadow @ Great Escape...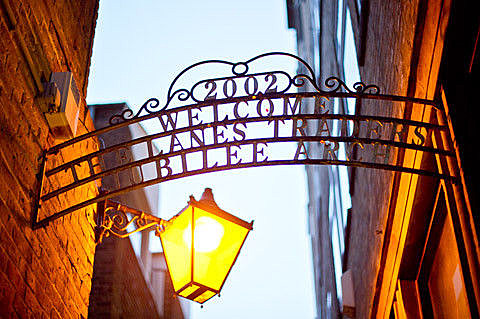 --
DJ Shadow - "I Gotta Rokk"

Identity Festival
/ SKULLCANDY MAIN STAGE /
KASKADE / BOOKA SHADE / MODESELEKTOR / CHUCKIE / HOLY GHOST! / JESSIE AND THE TOY BOYS
/ DIM MAK STAGE /
STEVE AOKI / DJ SHADOW / HERCULES AND LOVE AFFAIR / THE CRYSTAL METHOD / NERO / DATSIK / LE CASTLE VANIA / AFROBETA / THE EYE / DOORLY
/ BEATPORT STAGE /
STEVE LAWLER / MANUFACTURED SUPERSTARS / WHITE SHADOW / LA RIOTS / NERVO / RIOTGEAR / CHAD HUGO / MARSHALL BARNES / DARIUS SYROSSIAN / LEON
DJ Shadow -- 2011 Tour Dates
Jul 12, 2011 - Flames Central - Calgary, AB, Canada
Jul 13, 2011 - Edmonton Events Centre - Edmonton, AB, Canada
Jul 15, 2011 - The Rave - Milwaukee, WI, USA
Jul 16, 2011 - Pitchfork Festival - Chicago, IL, USA
Jul 17, 2011 - First Avenue - Minneapolis, MN, USA
Jul 18, 2011 - The Blue Moose Tap House - Iowa City, IA, USA
Jul 19, 2011 - Beaumont Club - Kansas City, MO, USA
Jul 27, 2011 - Powerstation - Auckland, New Zealand
Jul 29, 2011 - Splendour In The Grass Festival - Woodford, QLD, Australia
Jul 30, 2011 - Hordern Pavilion - Sydney, Australia
Jul 31, 2011 - The Palace Nightclub - Melbourne, Australia
Aug 3, 2011 - Metro City - Perth, Australia
Aug 11, 2011 - IDentity at Verizon Wireless Music Centre - Noblesville, IN, USA
Aug 12, 2011 - IDentity at DTE Energy Music Theatre - Clarkston, MI, USA
Aug 13, 2011 - IDentity at First Niagara Pavilion - Burgettstown, PA, USA
Aug 14, 2011 - IDentity at PNC Bank Arts Center - Holmdel, NJ, USA
Aug 16, 2011 - IDentity at Verizon Wireless Amphitheatre - Charlotte, NC, USA
Aug 18, 2011 - IDentity at Jiffy Lube Live - Bristow, VA, USA
Aug 19, 2011 - IDentity at Susquehanna Bank Center - Camden, NJ, USA
Aug 20, 2011 - IDentity at Comcast Center for the Performing Arts - Mansfield, MA, USA
Aug 21, 2011 - IDentity at Nikon at Jones Beach Theater - Wantagh, NY, USA
Aug 23, 2011 - IDentity at Lakewood Amphitheatre - Atlanta, GA, USA
Aug 24, 2011 - IDentity at 1-800-ASK-GARY Amphitheatre - Tampa, FL, USA
Aug 25, 2011 - IDentity at Bayfront Park Amphitheatre - Miami, FL, USA
Aug 27, 2011 - IDentity at Woods Mitchell Pavilion - The Woodlands, TX, USA
Aug 28, 2011 - IDentity at Gexa Energy Pavilion - Dallas, TX, USA
Sep 2, 2011 - Electric Picnic - County Laois, Ireland
Sep 7, 2011 - Village Underground - London, UK
Sep 8, 2011 - Village Underground - London, UK
Sep 9, 2011 - Village Underground - London, UK
Sep 11, 2011 - Bestival - Robin Hill Country Park, Isle of Wight, UK
Sep 15, 2011 - Le Trianon - Paris, France