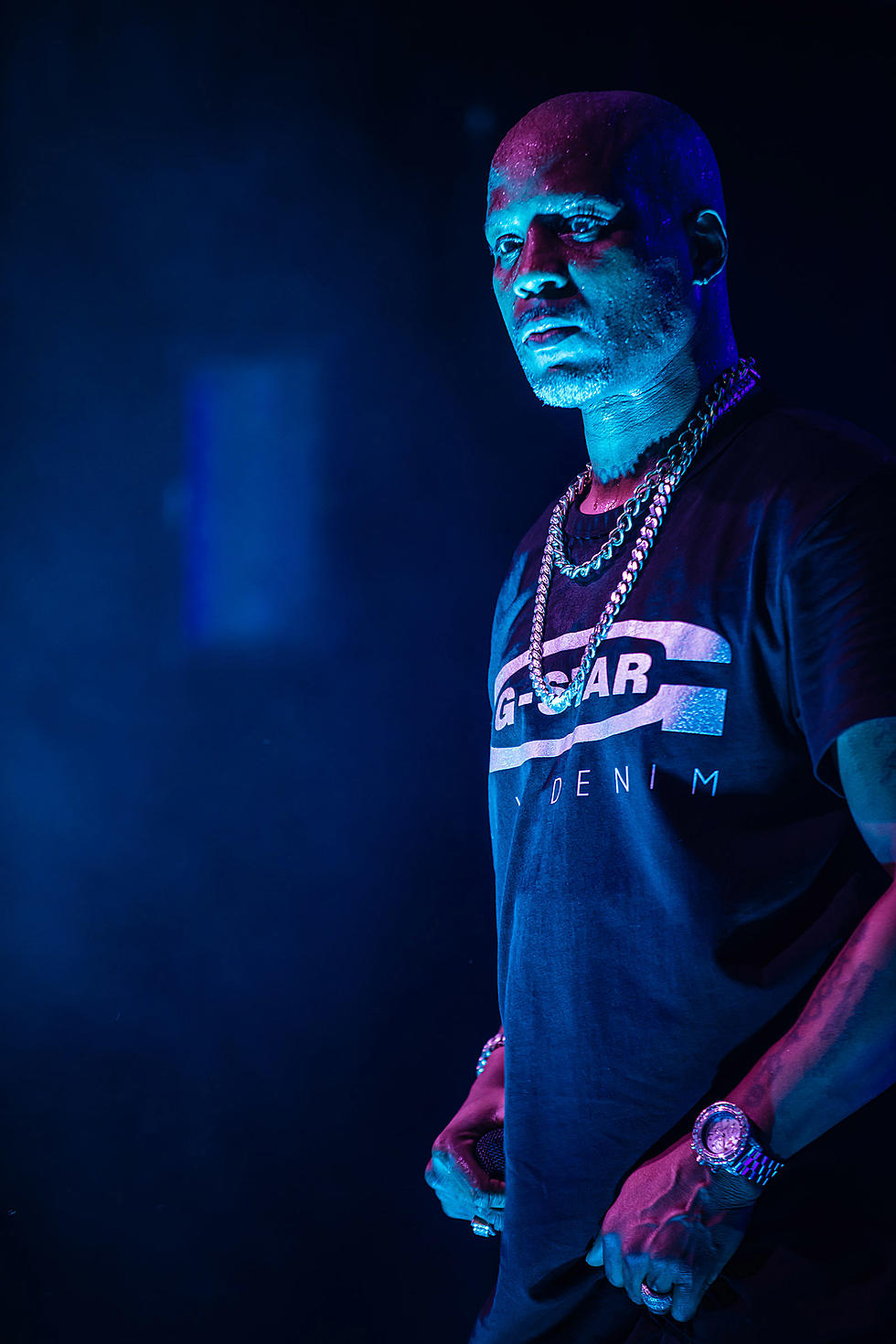 DMX cancels Rolling Loud set to enter rehab; 5 more artists dropped at NYPD request
DMX at Irving Plaza earlier this year (more by P Squared)
The inaugural NYC edition of Rolling Loud kicked off at Citi Field on Saturday (10/12), but some changes to the lineup (and set times) have been made since the festival got underway. DMX, who was scheduled to perform on Sunday (10/13), has cancelled his set, and other upcoming tour dates, as he re-enters rehab. His team made the announcement via a post on Instagram, which reads, "in his ongoing commitment to putting family and sobriety first, DMX has checked himself into a rehab facility. He apologizes for his cancelled shows and thanks his fans for their continued support."
In addition, five other acts were dropped from the Rolling Loud bill, 22Gz, Casanova, Pop Smoke, Sheff G and Don Q, at the request of the NYPD. The FADER acquired a letter from the NYPD to festival organizers, requesting that the rappers not be allowed to perform "due to public safety concerns." The letter continues, "The above listed performers have been affiliated with recent acts of violence citywide. The New York City Police Department believes that if these individuals are allowed to perform, there will be a higher risk of violence." Martin Morales, assistant chief, signs the letter, writing, "I look forward to working with you in an effort to keep this event safe."
Representatives for four of the acts confirmed to The New York Times that they had been removed from the festival following the letter; the fifth, 22Gz, couldn't be reached for comment.
Festival founder and owner Tariq Cherif did not release an official statement, but commented on the decision in a couple of tweets. "If we want RL to return to NYC, we have no choice but to comply," he wrote in one. "That's the position we're in." In another, he wrote, "I can't speak on this much but I want everyone to know that we are still paying all of those artists full booking fees AND sending them offers for future Rolling Loud's in other cities."