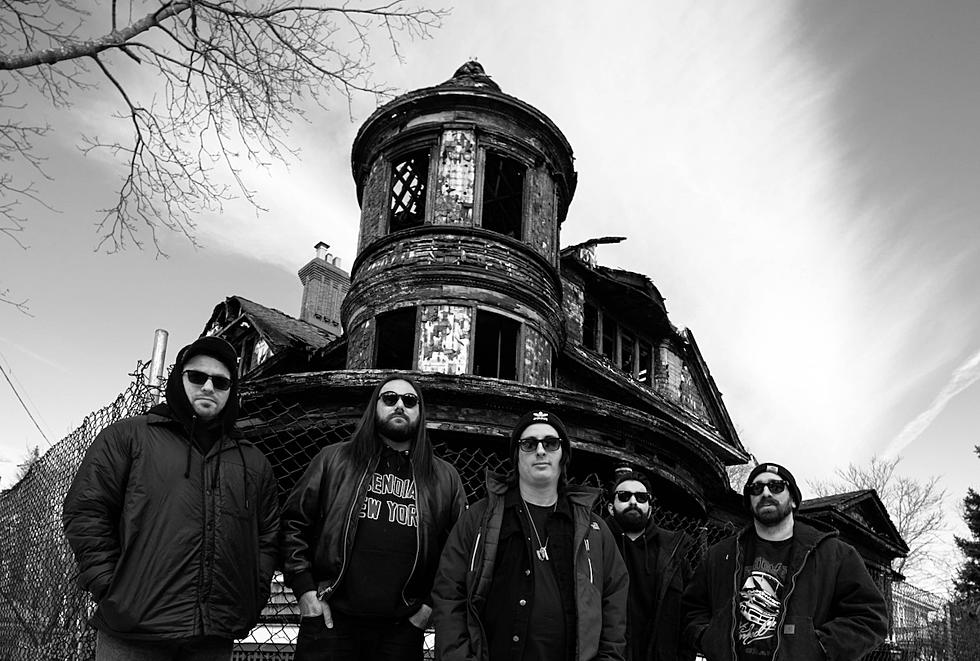 Dr. Acula announce first tour in 10 years with Curses & p.s.you'redead
photo courtesy of the artist
If you're unfamiliar with Dr. Acula, the Long Island band were originally around between 2005 and 2012 and made a totally batshit style of heavy music that they dubbed "party grind," which hopped between grindcore, deathcore, mathcore, synthcore, and the sarcastic, tongue-in-cheek theatrical style of post-hardcore that now gets called sasscore. After releasing 2012's Nation -- their fifth album overall and second for Victory Records -- the band went on hiatus, briefly resurfaced for a one-off hometown reunion show by the original lineup in 2015, and then again got the original lineup together in 2019 for the new song "Egg Monsters From Mars" and three more hometown shows. The pandemic paused any other reunion plans the band may have had, but in 2021, they began playing hometown shows again and revealed that a new album -- their first in a decade -- would come out in 2022. Still no title or release date for the album, but the band has just announced their lengthiest tour, and first shows outside of Long Island, in ten years. Support comes from two newer bands who fit right in with Dr. Acula: West Virginia metalcore band Curses and Buffalo chaotic hardcore band p.s.you'redead.
The tour goes down this July sand hits Philly, Pittsburgh, Rochester, Providence, and more. All dates are listed on the tour poster below. Tickets go on sale Friday (4/22) at noon.
Related: read our recent feature on p.s.you'redead.