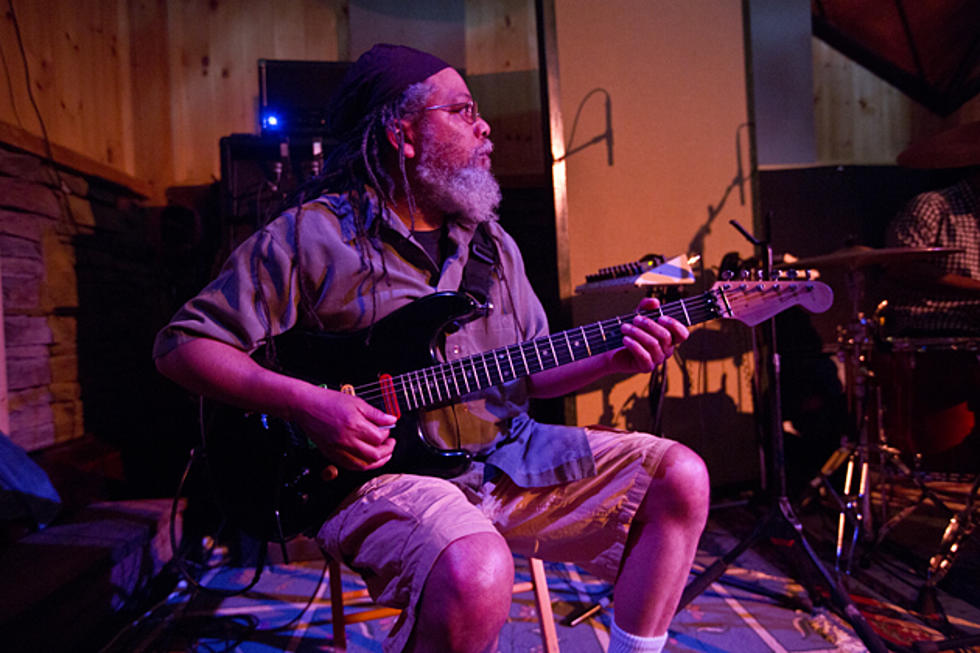 Dr. Know of Bad Brains is on life support
Gregory R. Cristman
photo: Dr. Know in Woodstock in May (more by Greg Cristman)

Dr. Know (real name Gary Miller) of Bad Brains has been very active with the band lately, playing Black N' Blue Bowl, a Woodstock session, with the Foo Fighters and more in the past few months alone. Sadly though, we just learned that he entered the hospital and is on life support. News came via The Dean Ween Group and Living Colour vocalist Corey Glover:
Really sad. Our thoughts go out to Gary, his friends and his family, and we're hoping he pulls through.
The Bad Brains family ask that you please keep Gary (Dr. Know) Miller in your thoughts and prayers The family respectfully ask that their privacy be honored during this time and very much appreciate all the great energy that is being sent their way.

Positive vibes and PMA!
Watch a full-set video of Bad Brains playing CBGB in 1982, below...

---