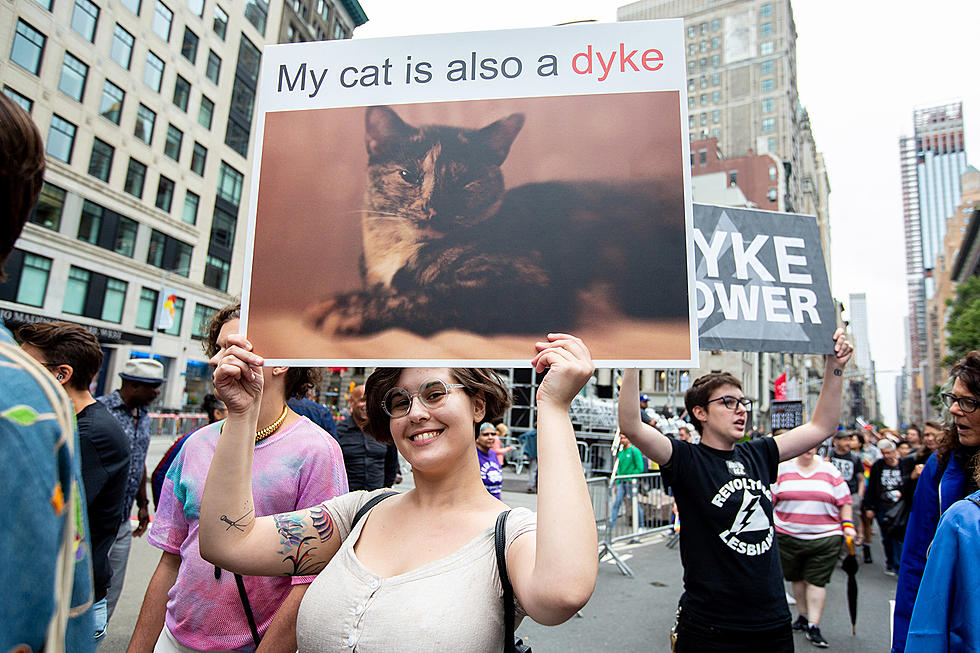 photo by Amanda Hatfield
It's Pride Weekend in NYC, and on the eve of Sunday's huge march, hundreds of lesbians and self-identified women took over 5th Avenue for a march of their own, from Bryant Park to Washington Square Park. The Dyke March, which is in its 26th year, eschews the corporate sponsorship and some of the over-the-top spectacle of its larger counterpart - it's very much a protest march, and many of the signs participants carried this year called for the abolishment of ICE and an end to immigrant deportations. Dyke March organizers donated the proceeds of their fundraising this year to RAICES Texas, to support immigrant families separated from each other and detained at the border.
Even with a serious purpose in mind, the Dyke March is also a lot of fun, with troops of drummers throughout the line and a spontaneous dance party breaking out as marchers passed the Lesbian & Gay Big Apple Corps Marching Band, stationed behind the barricade on the sidewalk. Check out pictures from Saturday's Dyke March (some are NSFW) in the gallery above.