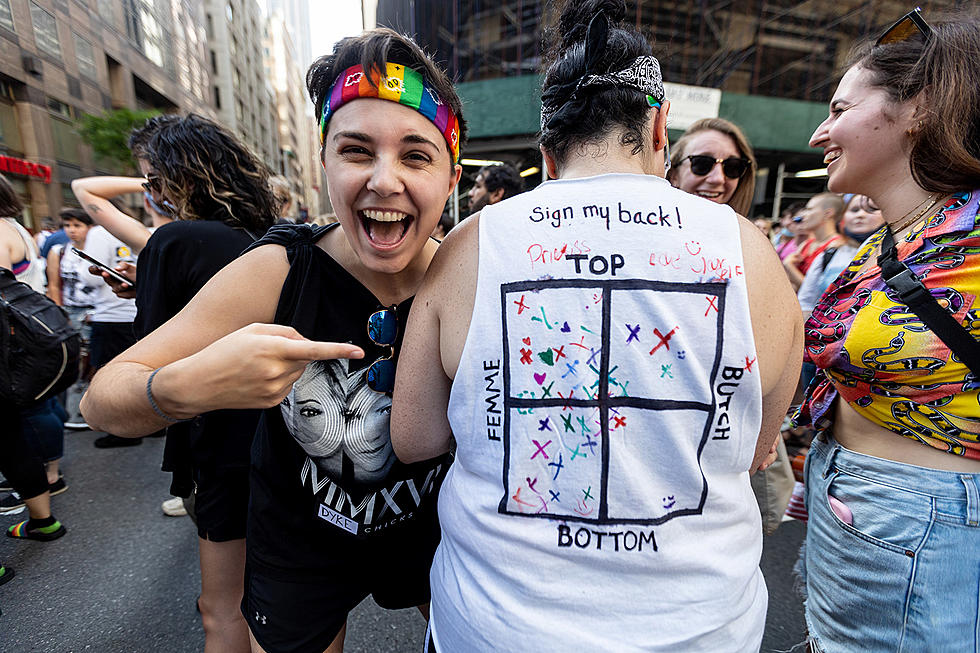 Dyke March NYC 2021 in pictures
photo by Amanda Hatfield
The colorful, crowded spectacle that is NYC's annual Pride March is happening virtually again this year because of COVID restrictions, but the Dyke March, a protest march that eschews corporate sponsorship, returned for its 29th annual edition on Saturday (6/26), after missing 2020, also because of COVID. The theme for this year was "Black Dyke Power," and a moment of silence was held at 23rd Street to honor black trans lives lost.
Dyke March traditions, including marshals linking hands at intersections to protect the crowd from traffic, all-women Samba Drum line Fogo Azul NYC keeping the beat, and the Lesbian & Gay Big Apple Corps Marching Band performing from the side of the route, made a welcome return in 2021, along with the end-of-march dip many take at the end of the route in Washington Square Park's fountain. See pictures from the whole march (some are NSFW) below.
Another non-corporate Pride March, the Queer Liberation March, happens on Sunday, June 27, gathering in Bryant Park at 2:30 PM and stepping off at 3 PM. Organizers say police won't be present, and that anyone is welcome to join. Find more info here.
photos by Amanda Hatfield.