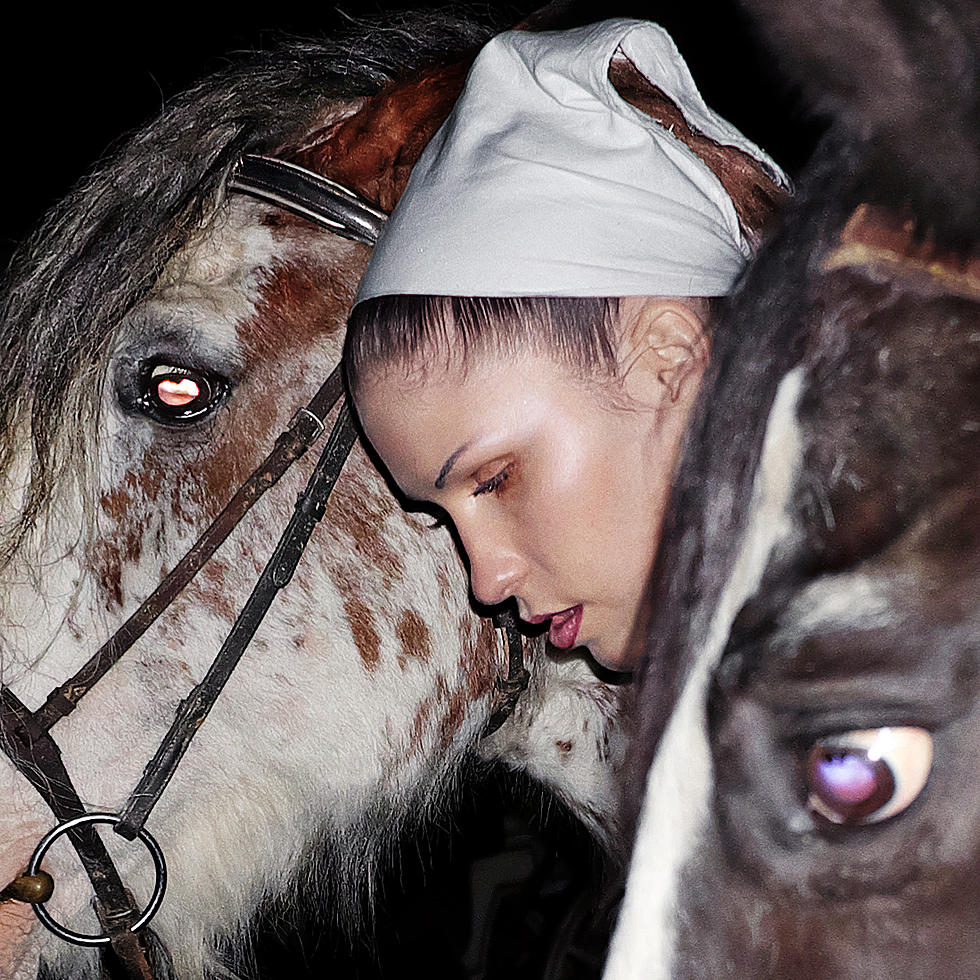 Eartheater shares new video, playing LP release shows in NYC & LA
Eartheater (aka Alexandra Drewchin, who's also in Guardian Alien) is releasing her new album IRISIRI this Friday (6/8) via PAN, featuring contributions from Moor Mother and Odwalla1221. She just put out a new song/video from the album, "Inclined." The video stars Alexandra on a horse, an animal she discussed her relationship with in a new interview with The Quietus:
I grew up on a horse farm, so I've spent many, many hours around them. I worked as a groom in a stable, and used to go on tour with professional tour jumpers and be in charge of taking care of the horses, as a 13/14-year-old. My family didn't have money, but working at those stables, I felt like I was rolling, because they'd tip super well. I used to braid the horses manes and tails, and I thought that's what I was going to do with my life. Until I discovered music and weed [laughs].

To me, beyond just the concrete relationship that I have with them, horses really symbolise intuition. That's a really important element in the personal mythology of Eartheater, and that relationship between the horse and rider is really holy to me. We as a people wouldn't be able to do anything without this collaboration. They were such a huge part in developing culture up until the industrial revolution, and they don't get a lot of credit! But beyond that, I'm just connected to them. I had a very isolated, solitary upbringing, so they were my friends.
Going by "Inclined" and previous singles "Trespasses" and "C.L.I.T.," Alexandra is toning down the "pop" side of the "avant-pop" descriptor that she's usually tagged with, and taking a noisier, more alienating approach. Check out the new songs, along with recently-released non-album track "Claustra," below.
Eartheater is playing a hometown release show at Ridgewood, NY's H0L0 on June 16 with Juliana Huxtable, Joey LaBeija, Jubilee, Keeno18, QRTR, Max Sprauer, RADICULE and Aly Jump (tickets); and she's also playing one at the new LA reboot of now-closed Brooklyn venue Zebulon on July 31 (tickets).