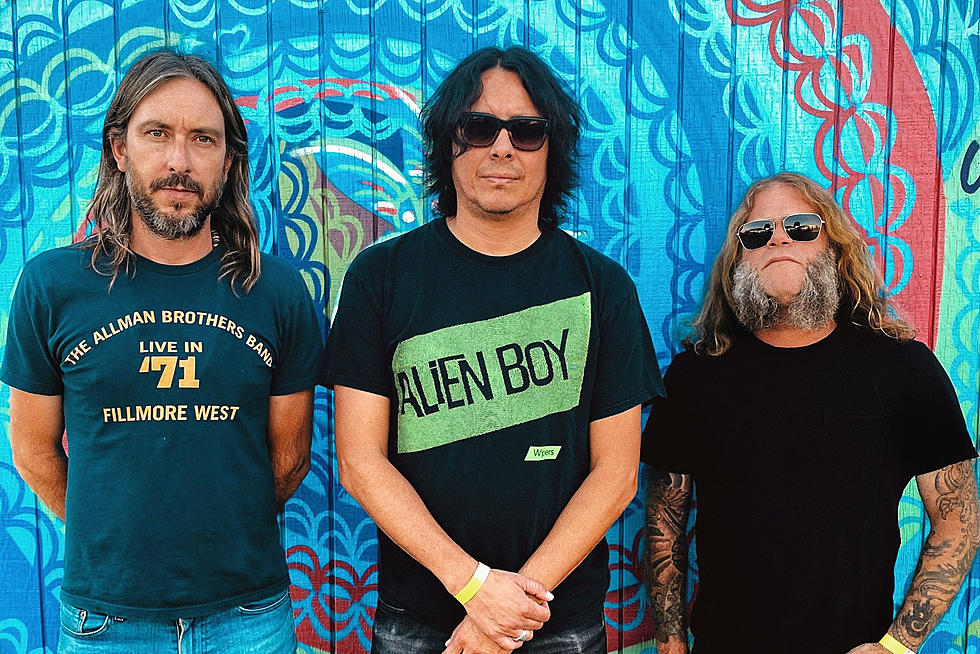 Earthless condemn sexual violence committed against women at recent show
photo courtesy of the artist
Stoner rockers Earthless have released a statement about acts of sexual violence allegedly committed against women in the audience of one of their recent shows, The PRP points out. "Hello friends," the band write. "It has been brought to our attention that women in the audience at one of our recent shows were victims of sexual violence. We stand against these actions and want to express our support to every woman. We wish for our shows to be a safe space for women and everyone to enjoy live music and share the love and joy that it brings to us all. We ask that anyone who isn't a feminist or cares for the wellbeing of women to refrain from attending our shows and for them to take a hard look at themselves. We are deeply saddened and hope these behaviors end now."
"If you have been a victim of sexual violence at our shows or you think we can support you in any way feel free to reach out," they continue. "We believe you, we are here for you and you are not alone."
Earthless released Night Parade of One Hundred Demons in January via Nuclear Blast, and their tour supporting it continues through mid April. See the remaining dates below.
Meanwhile, Earthless drummer Mario Rubalcaba is no longer playing in OFF!, who revealed a new rhythm section featuring bassist Autry Fulbright II (ex-...And You Will Know Us By The Trail of Dead) and drummer Justin Brown (sideman for Thundercat, Esperanza Spalding, Ambrose Akinmusire, and others) last year. OFF! are currently working on their first studio album with the new lineup for Fat Possum; stay tuned for more on that.
EARTHLESS: 2022 TOUR
Tuesday 4/5 Portland OR at Mississippi Studios with Dommengang
Wednesday 4/6 Seattle WA at Chop Suey with Dommengang
Friday 4/8 Salt Lake City UT at Metro Music Hall with The Penitent Man
Saturday 4/9 Denver CO at HQ with Cloud Catcher
Sunday 4/10 Albuquerque NM at Launchpad with Red Mesa
Tuesday 4/12 Tempe AZ at Yucca Tap Room with Jupiter Cyclops