East Village landmark Odessa Cafe Bar closing for good this weekend (the restaurant is staying open)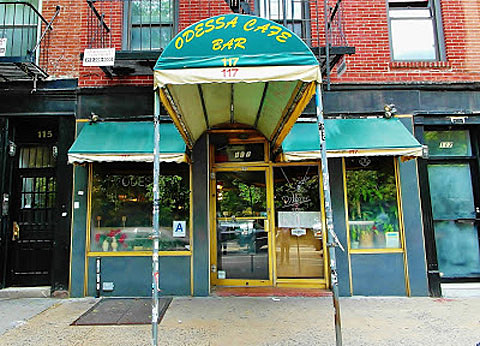 In another sign of the times, the Odessa Cafe Bar will close its doors for good, its last day being Saturday, August 31st, notes EV Grieve. The bar has been an East Village staple for more than 33 years on Ave A, falling victim, like so many others, to the rising rents and gentrification in the neighborhood. Odessa, the restaurant which is next door, is staying open and you can continue to get your pierogi fix.
Word is that the space will house an brasserie/cafe once the Odessa vacates.