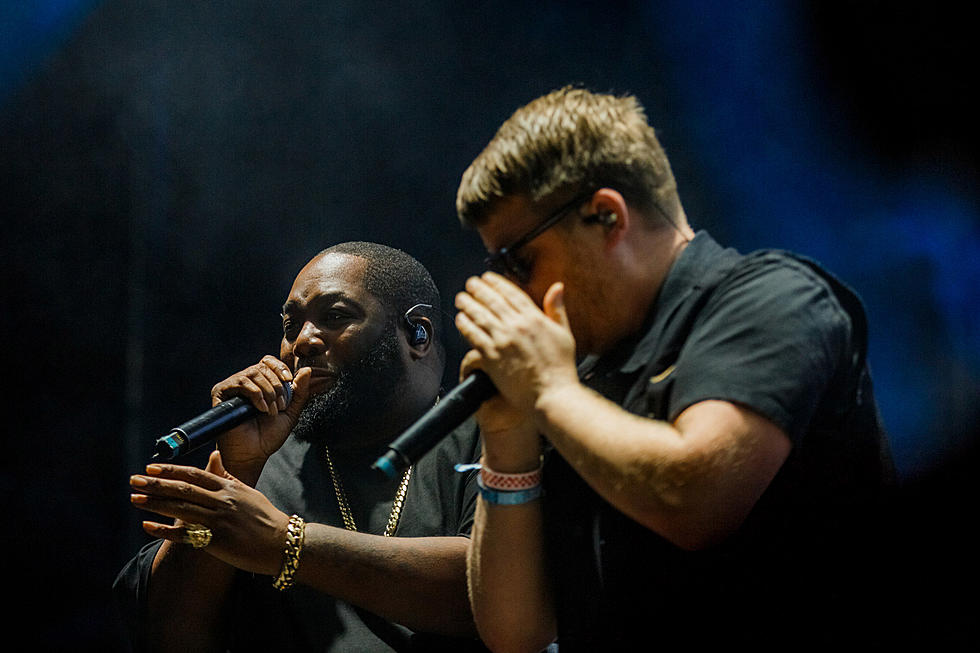 El-P shares new Run the Jewels song, discusses Black Lives Matter and helping protesters
RTJ at Riot Fest 2018 (photo by James Richards IV)
Run the Jewels' anticipated new album Run the Jewels 4 comes out this Friday (6/5) and El-P has shared an unofficial stream of its closing track, "A. Few Words For The Firing Squad," by posting a video on Instagram of himself playing the song through the speaker in his studio. "We love you stay safe out there," he wrote. It's powerful stuff and you can stream it below.
El has also been posting a lot about the protests, and he posted a picture of the Black Lives Matter logo and wrote:
i'm talking now to the people that look like me. no debate no comments even. it's a fact and right and despite it being an inalienable truth it (tragically and clearly) needs to be said again and again and again until it's no longer something the power structure of this world or the hearts tainted by hate have to be told. don't feel weird don't feel like it's not your place to say just say it because it still needs to be said and your heart knows it's time to do that much at least.
He's also encouraging donations to the National Lawyers Guild's Mass Defense Program. "this is an organization we have been working with since meow the jewels. now is the perfect time to contribute to them if you can. amongst other things they provide legal representation to protesters. please give it a look," he writes.
And he responded to Mayor Bill de Blasio's comments that blamed the protesters for the police officers who rammed two SUVs into a crowd of people near Barclays Center:
Meanwhile, El-P's RTJ partner Killer Mike gave an emotional speech at a press conference with Atlanta mayor Keisha Lance Bottoms and T.I. "I woke up wanting to see the world burn yesterday, because I'm tired of seeing black men die," he said. You can watch the speech here.