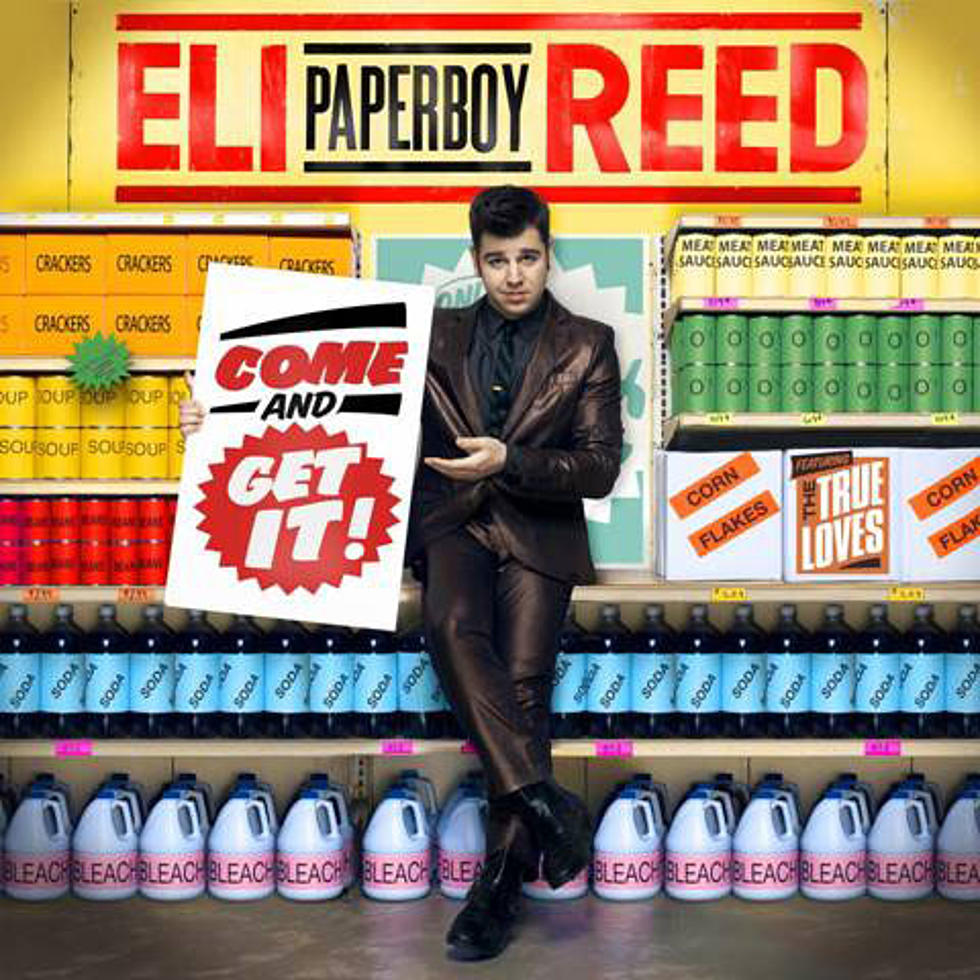 Eli Paperboy Reed – new album info, 2010 tour dates
Eli "Paperboy" Reed's new record, Come And Get It (his major label debut), comes out August 10th in the US on Capitol. The album, produced by Mike Elizondo (a guy who has put his mark on a quite a few songs), drops quite a bit earlier in the UK, coming out May 10th on EMI/Parlophone.
Eli is on tour in Europe through May before returning to North America for shows in June. The two-week US trip starts and ends with a pair of NYC shows. First, they play a Mercury Lounge show on June 3rd (on sale Wednesday at noon), then a June 19th gig at The Bell House (probably on sale soon).
All tour dates and videos are below...

Eli "Paperboy" Reed - Come And Get It EPK

Eli 'Paperboy' Reed & The True Loves - Live @ Jools Holland

#11 Eli Paperboy Reed - Am i wasting my time

Eli "Paperboy" Reed" - 2010 Tour Dates
April 26 - Maschinenhaus - Berlin, Germany
April 27 - Universum - Stuttgart, Germany
April 29 - Nouveau Casino - Paris, France
April 30 - L'Aéronef - Lille, France
May 1 - Oosterpoort - Groningen, Netherlands
May 3 - Stage Club - Hamburg, Germany
May 4 - Werkstatt - Cologne, Germany
May 5 - 59 to 1 - Munich, Germany
May 7 - Moulin Blues Festival - Ospel, Netherlands
May 8 - Tivoli - Utrecht, Netherlands
May 10 - Scala - London, England
May 12 - Manchester Academy - Manchester, England
May 13 - Great Escape Festival - Brighton, England
May 14 - Academy Birmingham - Birmingham, England
May 15 - Oran Mor - Glasgow, Scotland
May 17 - The Bongo Club - Edinburgh, Scotland
May 18 - Speakeasy - Belfast, Ireland
May 19 - Academy Dublin - Dublin, Ireland
May 21 - Territorios Festival - Seville, Spain
May 22 - Garaje - Murcia, Spain
May 23 - Mirror Club - Valencia, Spain
June 3 - Mercury Lounge - New York, NY
June 10 - Middle East - Boston, MA
June 11 - North Star Bar - Philadelphia, PA
June 12 - Beachland Ballroom - Cleveland, OH
June 13 - Empty Bottle - Chicago, IL
June 15 - Beale on Broadway - St. Louis, MO
June 16 - Mercy Lounge - Nashville, TN
June 17 - Sundown In The City - Knoxville, TN
June 18 - Rock and Roll Hotel - Washington DC
June 19 - The Bell House - Brooklyn, NY