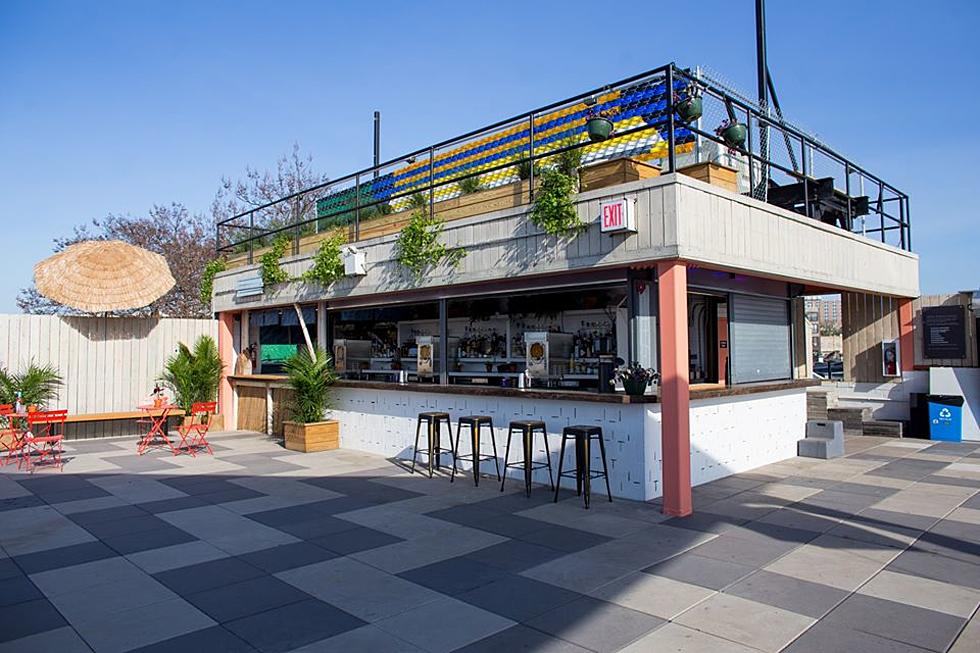 Elsewhere rooftop reopening this weekend for "limited seated food & drinks in the sun"
photo: Luis Nieto Dickens
Having been closed since coronavirus lockdown took hold in March, Bushwick venue Elsewhere has announced that with the beginning of Phase 2 of reopening in NYC, its rooftop will reopening this week, "serving limited seated food & drinks in the sun." For the next two weeks at least, the rooftop will be open Thursday 6 PM - Midnight, Saturday noon - midnight, and Sunday noon - 10 PM. Capacity will be limited to 50 people total, will be first come first serve, and all groups need to come together to be seated for the first week.
The venue also notes, "for everyone's health & safety, we will be observing the highest standards of hygiene and health precautions as recommended by city guidelines in our re-opening procedures." Those include:
All patrons will be asked to perform a temperature check upon entry, and no patron will be allowed to enter if they have a temperature of 100.4° F or higher
All patrons must wear masks at all times except when they are seated
All food and beverages must be consumed at your seats
More than 50 guests cannot be allowed on the roof at a time
Parties must stand in queue 6 ft. apart (spacing will be indicated on the ground)
Patrons cannot be within 100 ft. of the exterior of Elsewhere without masks and cannot congregate in large groups
Patrons cannot consumer alcoholic beverages on the street
We encourage customers to plan ahead by using our digital ticketing system rather than paper tickets.
We encourage customers to use our cashless and contactless payment system.
More information on Elsewhere's new procedures and policies related to COVID-19 can be found here.