Eyehategod, Brutal Truth, Nachtmystium, Black Anvil & Tombs played Europa in Brooklyn – pics & video
Brian of Eyehategod/Soilent Green

It'd be easy to mistake the Eyehategod/Brutal Truth/Nachtmystium/Black Anvil/Tombs throw down as a full on assault on the audience. And while in a sense it was, to the metal fans in attendance, it was a more of a big party. Songs like "Sister Fucker", "High on Hate", and "Filled With Secrets" don't outwardly point to a celebratory vibe, but in the context of that show, beers were hoisted and invisible oranges were raised.
Tombs kicked off the evening at a ridiculously early 6PM with a set that seemed to be filled with new tunes making full use of their new guitarist. It was my first experience with Tombs as a four piece, and the addition definitely adds a fuller sound.
Black Anvil followed with a set that also relied heavily on newer material from their upcoming Triumvirate. The band's relative cooling to the the live stage in 2010 (to write and record mostly) meant a heaping dose of brutality... of course then again, maybe it's the whole "don't know what you've got, til it's gone" factor. (I missed their set opening for Immortal, and only caught them briefly at Scion Rock Fest)
Nachtmystium was up next, and aside from brainchild Blake Judd, the band was sporting a wholly new lineup made up of members of Lord Mantis and a new guitar player (Jeff Wilson recently left the band). Their set contained little of the controversial elements from their new LP Addicts (meaning, no keyboards, overly-compressed snares, etc) and instead concentrated on the melodic black metal blasting. "High on Hate" from the new LP sound particularly impressive live.
Brutal Truth followed, pulling from across their groovy grind catalogue, as barefooted vocalist Kevin Sharp barked out vocals at the crowd. Their set was good, but I found my eyes glued to drummer Richard Hoek for almost the entire set. Hoek is infinitely watchable/listenable, as he alternates between precision blasting, goofy faces, and making ridiculous remarks at the crowd.
After all that lightning-quick pummel, it was nice to have Eyehategod on stage to take it nice and slow. The band pulled out all of the classics for their shortened set (a shade over an hour), and whipped the crowd into a fever pitch. Pit action, stage dives, and sing-alongs were a-plenty, and the band seemed genuinely more excited to be in Brooklyn than they were just seven months prior. Incredible set.
More Eyehategod dates HERE. Tons of pics, and some videos from the Brooklyn show, below...

--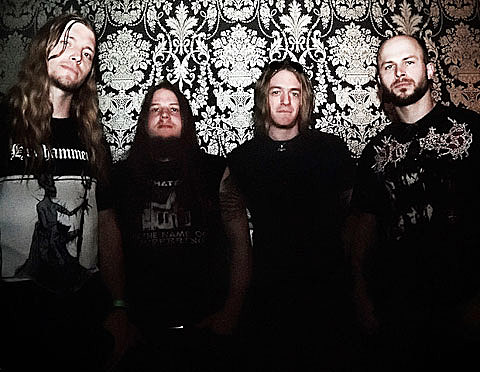 Brutal Truth - Evolution Through Revolution @ Club Europa NYC 6/12/10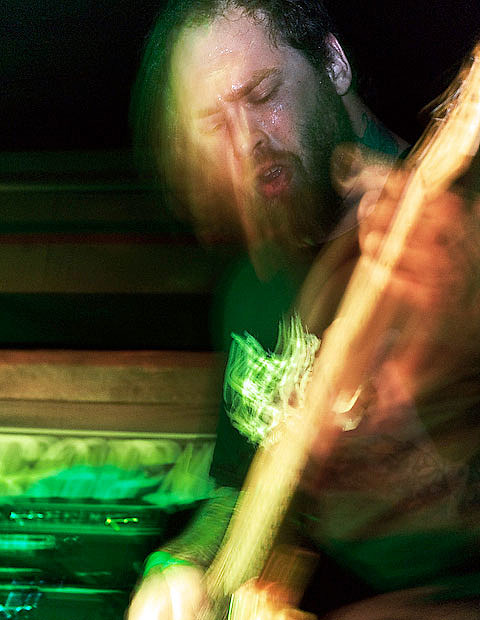 Eyehategod - Sister Fucker @ Club Europa NYC 6/12/10

EYEHATEGOD @ Club Europa NYC 6/12/10